Multiple sources say "provider digitalisation fund" has been delayed
Lack of clarity over when or how much money will be available to trusts
Previous technology funds have been cut to deal with pressures elsewhere in the system
Plans to give health economies hundreds of millions of pounds to improve their IT systems have been delayed amid ongoing concerns about technology funding, HSJ has been told.
HSJ has spoken to multiple senior IT sector sources who say access to the "provider digitalisation fund" has been delayed, with conflicting messages from the centre about when the money will be available.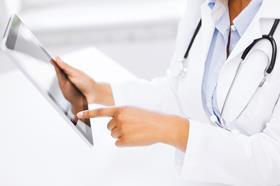 Some NHS organisations were told the process for applying for the money would be announced in autumn last year, but several sources told HSJ there have been "constant delays" and no clarity on funding.
Some sources said they were given indications of the funding they might receive only for these figures to later be reduced.
The fund is part of the £1.3bn "paperless" or "personalised health and care" fund, announced by health secretary Jeremy Hunt in February 2016, through to 2020-21.
The fund covers the global digital exemplar programme, in which tens of millions has already been paid to 23 trusts, but the next wave of money released is due to be allocated at sustainability and transformation partnership level.
On 1 March, NHS chief information officer Will Smart told a conference in Birmingham there was £990m allocated to digitalising providers.
Responding to questions from HSJ last week, an NHS England spokesman said this figure was no longer correct, but would not provider further clarity.
The entire "paperless" budget is going through what NHSE described as "reprioritisation", with some IT projects likely to be cut to boost others and free up money to improve cybersecurity in the wake of WannaCry ransomware attack.
Exactly how much money is released for provider digitalisation is also subject to strict Treasury oversight, leaving NHSE with limited discretion over when and how money is distributed to the system.
The government also has a history of cutting NHS technology funds, often to support urgent demands on the service.
The £900m estates and technology transformation fund, £240m integrated digital care technology fund and £260m "safe hospitals, safe wards" fund were all trimmed in the past five years, in some instances by hundreds of millions of pounds.
In January, HSJ revealed the Department of Health and Social Care had spent £256m less on NHS technology than budgeted in 2016-17 – the first year of the "paperless" fund – including £117m less on provider digitalisation.
The DHSC said at the time the underspend related to delays in planning and the money was subsequently "available to offset pressures in other parts of the system".
NHSE did not directly answer HSJ's questions for this story.
In a statement, the national commissioning body said: "Using world leading technology to its fullest in the NHS could make care better and patients safer; that is why the NHS is increasing investment in technology."
Hundreds of millions in funding for STPs delayed
1

Currently reading

Hundreds of millions in funding for STPs delayed

2