This year's NHS Innovation Challenge Prize - worth £650,000 in prize money and £100,000 in industry mentoring - will award advances in areas such as diabetes and technology. Here we explore one winning project's unique approach to improving liver diagnostic investigations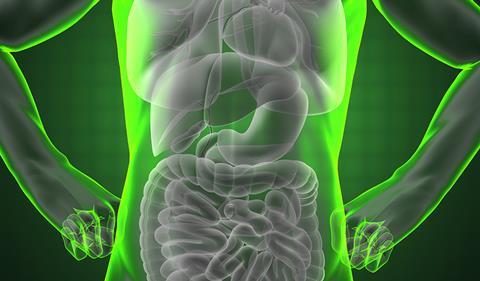 A significant step towards the aim expressed in NHSE and PHE outcome frameworks of reducing the burden of liver disease
More people in Nottingham now have the chance of an early diagnosis for liver disease - when it is still reversible - because of an innovative new pathway developed by Nottingham University Hospitals Trust and the University of Nottingham.
'More people now have the chance of an early diagnosis for liver disease'
The community based pathway, created by Neil Guha and Guruprasad Aithal, uses a number of proven tools, including a test to identify early stage liver disease, which was first developed to detect the ripeness of cheese.
The approach uses a series of evidence based tools to screen patients from at risk groups - those with high alcohol intake or type 2 diabetes - and diagnosing liver disease at an early stage and prescribing a combination of treatment and lifestyle changes.
Take the test
All diagnostic tests take place in community settings using portable equipment.
The new pathway has proven its potential to save lives and increase detection rates for cirrhosis.
If the pathway was rolled out nationally, projected cost savings could be as much £74.6m in the first year.
Benefits of the new pathway are:
Patient outcomes
Seventy-five per cent of patients diagnosed with serious liver disease would not have been identified using the previous pathway.
Detection rates for cirrhosis increased by 200 per cent.
Ninety-four per cent of patients surveyed said they would recommend the service to friends and family.
Value for money
Total annual cost savings of £14,921 were made in a catchment area of 12,000 people.
This translates to £3.73m in the first year if rolled out across East Midlands or £74.6m nationally.
Encouraging spread
The project utilises validated biomarkers that could be implemented across any community setting in the UK.
There are plans for the pathway to be implemented across the region with the support of the East Midlands Academic Health Science Network.
The pathway has been extended into two different practices within the inner city of Nottingham, demonstrating that the pathway is feasible to implement in areas that have markedly different socio ethnic diversity to the original pilot.
This early detection of liver disease pathway has been adopted by the local East Midlands Academic Health Science Network as one of their core projects.
Dr Guha and Professor Aithal have secured funding to implement this pathway in different sites across the East Midlands over the next three years.
The NHS Innovation Challenge Prize
The challenge is open to all NHS organisations in England.
Applications close on 7 November.