A paper-free health service is a worthy ambition but achieving it has proved easier said than done – so what might a more realistic plan look like, asks Matthew Shelley
After years of government calls for a paperless NHS, the time may have come for a more clearly defined vision of digital healthcare objectives.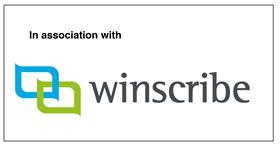 Indeed, there are questions about whether terms like "paper free" are even still helpful; digital maturity is the term favoured by the recent Wachter Review, which examined how computer systems across the NHS should modernise.
It was carried out by the National Advisory Group on Health Information and Technology in England and led by Professor Bob Wachter.
At the same time it suggested that change should be phased, and deadlines extended – essentially calling for the previous 2020 target to be killed off.
The King's Fund "broadly welcomed" the review and called on health secretary Jeremy Hunt to provide clarity on what was now expected of the NHS.
Helen McKenna, one of the think tank's senior policy advisers and co-author of its post-Wachter briefing paper A Digital NHS?, argues for pragmatism.
"There needs to be a clear acknowledgement of the situation we are in. Let's not pretend that the money is available for everything. Let's be more realistic and set priorities.
'We need a compelling vision of the actual benefits for the NHS and for patients. Why paperless? The idea of simply not using paper doesn't really articulate the gains'
"We also need to be clear what funding there is, how much of it is new, how to access it, and when money is going to be available," she says.
At the same time, the King's Fund is adamant that the future must be electronic if we are to deliver better patient services and outcomes with greater efficiency and lower costs.
But there must incentives, well-defined objectives and a renewed effort to enthuse NHS leaders about the gains that can be made.
"We need a compelling vision of the actual benefits for the NHS and for patients. Why paperless? The idea of simply not using paper doesn't really articulate the gains," says Ms McKenna.
Along with others, the King's Fund is also keenly aware that digitisation takes time to implement and to bed in, and that progress is as much about people and processes as technology.
Digital natives
Steve Gasking, lead consultant with change management business Thirsty Minds, also welcomes a digital maturity approach rather than a focus on being paperless.
He argues that IT alone does not fix broken systems: "It's 80 per cent about adapting and getting the process right, sorting out the workflows with the existing paper system, and then it's 20 per cent about the software and the coding.
"If you don't have the foundations in place before you overlay the IT, it will fall over."
There's also the question of where NHS leaders should put their priorities to get the best results.
Mr Gasking says: "Two strong areas for emphasis need to be outpatient booking processes and digital dictation, both of which speed up services. If you get the patient pathway working faster the whole system will work better."
While many NHS organisations have done fine jobs of introducing new technology, there is often a tendency to underestimate the amount of time needed.
The existing system had got "out of hand", with clinicians producing letters in different styles and of varying quality
"I've seen cases where a couple of years after EPRs are introduced there is still a lot of paper floating around," he says.
And then there is the question of whether paper is necessarily a bad thing. As Mr Gasking points out, it will take another generation before our whole population are digital natives.
These elements all come together at the Sandwell and West Birmingham Hospitals Trust, which is introducing the Winscribe Text solution for clinical correspondence.
According to Neil Walker, the trust's digital dictation project manager, the existing system had got "out of hand", with clinicians producing letters in different styles and of varying quality.
The first job was to sit down with them and design new templates that were clear, precise and patient friendly.
Once fully rolled out, by Spring 2017, Winscribe Text will have 1,000 users, generating around 5,000 outpatient letters a week.
The voice recognition technology will allow them to create the letter just by speaking into a microphone. Secretaries will then act as proof readers and will have access to a digital speech recording for corrections and changes.
A whole series of bottlenecks will be eliminated as old-fashioned tape recorders can be done away with, along with the need for error-prone audio typing.
Top priority
Mr Walker says: "Letters will go to GPs electronically, which will make it very quick. We are eventually looking forward to changing delivery to patients as well by moving away from printing, envelope stuffing and posting and over to electronic delivery by email or through portals."
In the meantime there will be many opportunities to make the best of paper by dictating and printing letters instantly so they can be handed to patients on their way out of a clinic.
Perhaps most important of all is that the project is part of a wider operational improvements strategy that includes electronic patient records, which has been designed so that the benefits multiply as each part of the jigsaw falls into place.
This fits with Wachter's top priority in his list of findings and principles – that digitisation should be carried out for the right reasons, with the goal of "better health, better healthcare, and lower cost".
Digital future
In line with the King's Fund and with Gasking, the Wachter review also emphasises that gains are not just from better technology but also demand a "reconfiguration of the workforce, local adaptation to digital technologies, and a reimagining of the work."
They also stress that success in moving towards a digital future requires the engaging and upskilling all those, especially the clinicians, who will use new IT.
There are also notes of caution. The King's Fund accepts the suggestion that the deadline for going digital should be extended to 2023 but expresses concern that momentum and enthusiasm could be lost if that relaxing of the timeline is not handled carefully.
On top of that there is a recognition that right now the NHS has more than enough on its plate.
"The government must be clear about the priorities," says Ms McKenna. "But it also has to stop adding new initiatives into the mix and not pile on more demands in such a difficult environment."
Is the NHS winning the great paper chase?
1

Currently reading

Is the NHS winning the great paper chase?

2