Emis Group investigating inaccurate reporting of the performance of its GP software
Penalties expected to be in the millions
System used in more than half of all practices in England and holds tens of millions of patient records
The biggest GP IT supplier in England is expecting to pay out millions of pounds in contractual penalties after admitting to inaccurately reporting on the quality of its NHS service.
Emis Group informed the market this morning that it "has identified that there has been a failure to meet certain service levels and reporting obligations with NHS Digital, relating to the group's Emis Web product for GPs in England".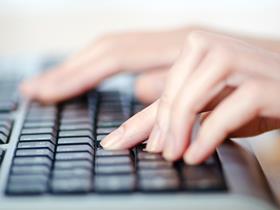 According to NHS Digital figures for December, which the company admitted were not accurate, Emis Web was up and running "100 per cent" of the time and performed well against most of the measures specified under the GP Systems of Choice framework.
In the statement, the company said errors were uncovered after an internal review, and was reported to NHS Digital this week.
"It is too early to quantify precisely the financial impact of this issue but in light of the current position, our estimate is that this will be in the order of upper single digits of millions of pounds," the company said.
Emis Web clinical software is used in more than half of all GP practices in England and holds the medical records of tens of millions of NHS patients.
NHS Digital, on behalf of the NHS, is the company's single biggest customer.
The company said it was still assessing the impact on the service but could "confirm that neither patient safety nor patient data has been put at risk as a result of this issue".
Chief executive Andy Thorburn, who instigated the review, said: "I am very disappointed to find that in this area we have fallen behind the high standards of customer and product support that NHS Digital and our wider customer base have rightly come to expect of us."
Health minister Jackie Doyle-Price said: "NHS Digital is conducting a detailed investigation to establish both the cause and accountability for the under-reporting with the full cooperation of Emis. Any settlement or other actions will be dependent on the outcome of this process."
In a statement, NHS Digital said: "Emis Group have made us aware that they have not met some of their service and reporting obligations under the GP Systems of Choice contract. We are now carrying out our own detailed analysis of the situation with their full cooperation."
NHS Digital holds the main contract with primary care IT suppliers on behalf of the NHS, under the GP Systems of Choice framework.
GPs can pick from a framework of approved suppliers, including Emis, and the government will meet most of, if not all, the cost.
Suppliers on his framework are contractually required to file monthly reports with NHS Digital on the quality of its service, focusing on incident resolution, service desk performance and system availability.
Failure to meet these standards, or report against them, can result in penalties.
Responding to questions from HSJ, Emis Group said it had not met the required "service levels" in three areas of its contract, "including lower priority system issues and reporting".
The company said it was unable to determine how long it been incorrectly reporting its performance, as investigations, by both the company and NHS Digital, were ongoing.
The GP Systems of Choice contract was introduced in 2014.
At the time of publication, NHS Digital had not responded to additional questions from HSJ.
This story has been updated to reflect additional comment from Emis Group.