HSJ has launched its first event for the life sciences sector.
The HSJ life sciences forum will take place on 6 June in London. Key note speakers include the ministerial lead for life sciences policy and NHS innovation Lord O'Shaughnessy and Steve Oldfield, the Department of Health and Social Care's chief commercial officer and the person charged with renegotiating the £8bn pharmaceutical pricing regulation scheme.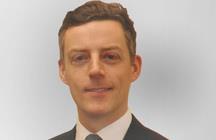 HSJ editor Alastair McLellan said: "There is a pressing need for the pharmaceutical and med-tech sectors to work more closely with the NHS, to maximise value for money while also ensuring access to innovative medicines and devices."
The event's programme has been put together to offer value to senior representatives from both the pharmaceutical and med-tech sectors, as well as the NHS.
The issues the forum will address include: access and pricing as the deadline for completing PPRS negotiations rapidly approaches; the role the life sciences sector can play in supporting the ambitions of sustainability and transformation partnerships and; how barriers between industry and NHS can be broken down to realise its goals.
There will also be sessions on the role regional medical optimisation committees in controlling costs and working effectively with academic health science networks.
More details about the forum can be found here.