Assuming that the older generation cannot use technology for their wellness is detrimental to empowering them with the digital. By Julia Manning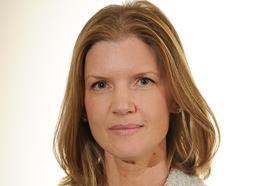 "First electricity, now telephones. Sometimes I feel as if I were living in an H.G. Wells novel", said cousin Violet, Dowager Duchess of Downton Abbey at the prospect of having an electronic communication machine installed in the house. Considering how long we have had telephones it is remarkable how little they were used by the NHS until relatively recently.
Assumptions can be wrong
Whilst cousin Violet along with my active-until-the-day-she-died granny was never an older person that one could fall into the trap of dismissing, we are guilty of assuming that the older generation will not be interested in or able to adopt newer technologies that enable independent living, apart form the odd red button and smart pill-box.
It would be fallacy to assume that there is an age from which we cannot adopt technological solutions
It was back in the mid-90s when laptops were still a rarity that an 82 year old lady brought hers in to my optometry consulting room as she needed glasses focused at exactly the right distance so that she could play her scrabble game. Assumption is the mother of many mess-ups and as the breadth of technology has widened in our everyday lives, it would be fallacy to assume that there is an age from which we cannot adopt technological solutions.
Opinion varies about the current extent of digital "have and have nots", but during a piece of research 2020health contributed to in Manchester, we uncovered that 80 per cent of people have access to fixed or mobile broadband and that more people have a mobile phone than have a landline.
More recently, our YouGov "Health Tech & You" poll in September 2015 (n=2,045) showed that older generations have a growing acceptance of using health tech such as blood pressure monitors, mole checkers and blood sugar level monitors. A third of people aged over 55 said they used these technologies compared with just an average of only 12 per cent for younger people (aged 35-44).
What is also emerging is that mobile technologies are influencing the way people interact with their and each other's health choices and behaviours. There is nothing stopping these technologies crossing social divides so they have real potential in reducing health inequalities.
What people really want
So we know access and acquisition are on the up, but is this really what people want? Ever more technology which monitors, observes, assists?
Wouldn't they prefer a person, a human being, to assist them? What is more dignified, to have a person in the room, or available on the end of telephone line?
There is no obvious answer, because an idealistic reality of having human contact, "a person" to come and help can actually mean having a stranger in your home, or feeling inadequate and a keener sense of loss of independence.
Yet having more technology installed in your home for monitoring, which is essentially surveillance, can be seen as a loss of privacy. The other main area of technology development apart from ongoing observations, is assistive technologies, to which there can potentially be less objection.
These can range from a simple device to help an arthritic hand turn on a tap, to a robotic machine that is able to spoon-feed an older person without the need for someone sitting next to you and undertaking the feeding help that we last experienced as two year olds.
We are yet to have the deeper societal discussion debating the balance of privacy against safety which needs to take place before everyone with Alzheimer's is automatically given an electronic tag, currently the preserve of those on parole. But if the guiding premise can be one of dignity, we are certain that there can be a digital way to deliver both.
Technology can enable safety, independence and knowledge in a dignified and personal way
Nothing should be compulsory, no one is advocating an Orwellian approach. There is a huge amount of creative innovation in assistive technologies that is being sensitively developed to give the public more opportunities for independent living.
2020health's "Health Tech & You" partnership with AXA PPP and the Design Museum was formed in 2014 precisely to identify and promote consumer digital health technology and innovators that enable self-care and condition management. Entries for the 2016 Awards are open until 1 February and more details can be found here.
We are under no illusions; "virtual" care is not a panacea for all the challenges facing healthcare systems, but in NHS speak, it can allow people to be "co-producers" of their health and wellbeing. Technology can enable safety, independence and knowledge in a dignified and personal way, and as Sir Muir Gray says, knowledge is the best enemy of disease.
It is surely also one of the central solutions to Sir Michael Marmot's assertion on inequality that we need "to create the conditions for people to take control over their own lives". What could be more dignified than enabling that?