Publication of Robert Wachter's review pushed back due to scheduling issues
Digital health expert to emphasis need to shake up chief clinical information officer role in speech next week
Publication of a flagship review of the NHS's digital capabilities due this month has been delayed, HSJ has learned.
The review led by US "digital doctor" Professor Robert Wachter is now likely to be published in July or September, HSJ understands.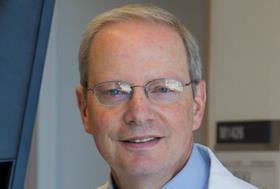 In response to HSJ's story, Professor Wachter said via Twitter that the delay was related to the purdah period in place at the moment due to the referendum on the UK's membership of the European Union on 23 June.
Professor Wachter, who was commissioned to carry out the review by Jeremy Hunt last year, will use a speech at the NHS Confederation annual conference next week to set out its main principles.
The prominent academic and physician, currently interim chair of the department of medicine at the University of California, is likely to focus on the need to beef up the stature and professionalise the role of chief clinical information officers in NHS hospitals.
HSJ understands Professor Wachter will argue that the role is underdeveloped in terms of the total number in post, the time allocated for their digital brief, and their authority and responsibility within organisations.
He told HSJ in February CCIOs were the "connectors between clinicians and technology people [and are] essential" to successful technology deployments.
Their US counterparts, chief medical information officers, were lauded as "rock stars", he said, and the role in the UK should "grow and be certified, potentially, and be validated".
He also said changing the financial and regulatory incentives in the NHS to encourage digital adoption was one of the "fundamental challenges" for his review.
He has been advised by a team that includes international experts as well as senior NHS figures such as Sir David Dalton, chief executive of Salford Royal Foundation Trust.
Professor Wachter's book, The Digital Doctor, was published last year to acclaim among health policy and informatics experts on both sides of the Atlantic.
Mr Hunt said in October the review would "be as pivotal to the NHS as Don Berwick's review on patient safety" and help the NHS become a leading digital health system.
The Department of Health declined to comment on when the review would be published. A statement said: "Bob Wachter's review will be published soon and we will consider its recommendations carefully."