Following a flurry of demand at the start of the pandemic, NHS IT teams are now charged with finding ways to most effectively support colleagues in the longer term. A recent HSJ webinar explored how that challenge might be met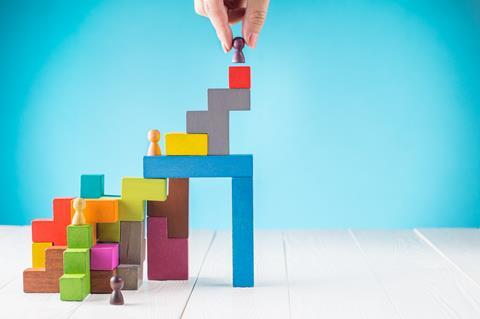 During the first wave of the pandemic, members of the IT service team at East Suffolk and North Essex Foundation Trust found a new location from which to provide support.
"We asked staff who were [now] based at home whether they could drive in and park in the car park to pick up the corporate wi-fi, in order to be able to get the latest software update that we needed to apply," remembers James Ling, the trust's head of IT service delivery.
In association with

In discussing the relentless pressure that has been faced by NHS staff in recent years, IT staff are sometimes forgotten. Yet, as Mr Ling's tale illustrates, covid presented novel and pressing challenges for these teams too.
When the pandemic first hit, IT staff were charged with scaling up the usage of Teams and other remote working options more or less overnight. Over time, the task became ensuring that working in this way became a reliable long-term option – a mission crucial to reducing the number of people who need to be on-site, cutting infection risk and freeing up estate capacity for clinical care.
And there is another way in which these new demands mirror those made of clinical services: there have rarely been additional resources made available to address the changed need.
"We saw an 110 per cent increase in demand on our digital services over the last two years, and obviously our technical teams have not increased by 110 per cent," reports Mary Macleod, assistant director of technology and strategy at Northamptonshire Healthcare FT.
What that means, she says, is "you have to then think about how you can streamline your activities, look at your underpinning processes".
Reflection on just those areas was at the heart of a recent HSJ webinar for which Mr Ling and Ms Macleod were both panellists.
Run in late June, and in association with ServiceNow, the session saw panellists consider just how the NHS might get the most out of its IT teams. How can this precious resource be best used, both ensuring colleagues can receive IT support when they need it and that broader digital transformation can be progressed?
Great expectations
According to Matt Harris, director of digital services at Oxford University Hospitals FT, the swiftness with which IT staff were able to act in the early phases of the pandemic has in some ways made a rod for their own backs.
"With covid, there was a single focus – a driven focus from everybody, whether clinical or non-clinical. A lot of the bureaucracy and red tape disappeared because time was of the essence. But the same level of deployment, the same response to requests can't carry on because we haven't got extra people. We haven't got extra money."
Yet he said there was reason for optimism. "I think we can actually add efficiencies into what we're doing, and that's the big thing that we're spending a huge amount of time on now. It's linked to automation and orchestration of tools. How much can we give back to the end user to be able to do something, or take it away from digital. Do we have to be involved in some of those processes or do we just need to set them up and let them happen? I think we need to start thinking differently."
Panellists suggested increasing automation and self-service options for this sort of work could help NHS IT teams in another way – by making it easier to recruit people for them
Mr Ling agreed. "We set a very high bar with how we responded at the start of covid, the things we did, the infrastructure we stood up for – everything we were asked to do we did at the drop of a hat.
"But now there has to be a realisation and rationalisation around the pace of change and the pace of support that IT can keep up with day-to-day. There's a balance to be struck between what's on fire, and what's important and what needs doing, and also the day job for IT."
Finding more efficient ways to provide support
Traditionally, a large part of that "day job" for IT involves providing support: helping the person who has lost their password, or who is struggling to reset it; setting up an email account for a new starter; dealing with hardware problems. And it is here that all panellists argued efficiencies could be found.
At Northamptonshire Healthcare FT, for instance, work is underway to implement a new IT service management platform from ServiceNow. (It's already in place at the two other trusts that were represented on the panel.)
"We're implementing in order for us to automate some of those underpinning processes and to be able to put in a new self-service portal," explained Ms Macleod.
"That will mean that we can put in knowledge bases, and knowledge articles, and hopefully prevent some calls from ever having to come into us because users will be able to get that information first-hand without queuing.
"Our answer rate on calls is good. But making a call is still time out of someone's day," she explained – it's potentially a clinician being taken away from patient care.
Panellists suggested increasing automation and self-service options for this sort of work could help NHS IT teams in another way – by making it easier to recruit people for them. With salaries much higher in the private sector, it has often been difficult for the service to effectively recruit. But by removing less interesting work from standard responsibilities for IT teams, and concentrating more on digital transformation and improving services, this problem might be eased.
"Taking away the mundane stuff, making the tool do that work for you so your work is exciting, is important," suggested Mr Ling. "It helps end users as well because they are able to get things done really quickly and they don't have a jolly good moan about IT when they actually manage to get through to support.
"It's all one big circle – a happy IT workforce helps the rest of the workforce as well."
An on-demand version of this webinar is available.
To access the recording, visit here and click play.
If you had previously registered as a viewer for the event, you will be able to view the recording immediately.
If you had not previously registered, you will be prompted to complete a form and then be sent information on how to access the recording.