NHS Digital back before Commons health committee after refusing to end data sharing with Home Office
Concerns raised about the potential to use of patient data to track benefit fraud
NHS Digital says justification for data sharing is "water tight"
Opponents granted permission to challenge the arrangement in the High Court
NHS Digital's leadership has been accused by MPs of damaging public trust in NHS after refusing to cease sharing patients' personal details with the Home Office.
At a Commons health committee hearing this morning, chair Sarah Wollaston said the organisation's response to concerns about sharing suspected illegal immigrants' details with the Home Office had been "dismal".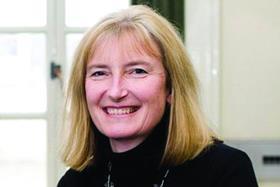 She said: "You say 'we are the guardians of patient data'… that is not the approach you are taking.
"I wonder if you recognise the potential damage this is doing at a time when we want the public to trust NHS Digital to be making ethical decision about sharing NHS data?"
The committee also raised concerns that NHS Digital had left the door open to sharing data with other government departments to track more minor offences, such passing addresses to the Department of Work and Pensions to detect benefit fraud.
NHS Digital chief executive Sarah Wilkinson said no sharing requests had been received from other government departments but she did not rule out similar arrangements in the future.
She said the justification for sharing patient information with the Home Office was legally "water tight" and would continue until stronger evidence emerged that it was having a negative impact on patients.
Ms Wilkinson appeared alongside NHS Digital chair Noel Gordon to defend the arrangement against growing criticism.
NHS Digital is the designated national "safe haven" for patient information and holds more than 60 million patient records.
It has been sharing the personal information of thousands of suspected illegal immigrants with Home Office for years, which has been criticised by Public Health England, the General Medical Council, the National Data Guardian and migrant support groups.
Concerns include the erosion of public trust in the NHS's custodianship of data, deterring immigrants from seeking medical care and hampering the effective monitoring of communicable diseases.
After a heated first hearing in January, Dr Wollaston sent NHS Digital, the Department of Health and Social Care, and the Home Office letters demanding the suspension of the data sharing immediately, until more was known about the impact and benefits.
A month later, all three organisations refused the request.
Earlier this month, the High Court granted the Migrants' Rights Network permission to file a judicial review of the data sharing. A hearing is expected over summer.
HSJ first revealed the data sharing agreement in January 2017, after NHS Digital, the DHSC and the Home Office signed a memorandum of understanding formalising a longstanding informal arrangement to share patient's confidential NHS information.
Under the MoU, the Home Office can lodge a "tracing request" with NHS Digital for information about a suspected illegal immigrant.
In response, NHS Digital can hand over details including a person's name, last known address, date of birth, primary care service area code, GP contact details and date of registration with the NHS.
NHS Digital does not share any medical information with the Home Office.