Forty-three per cent of online primary care health providers "not safe"
One patient was prescribed opioid painkillers for more than two years without their regular GP being informed
Online providers to get an overall rating from April 2019
The Care Quality Commission has found nearly half of online primary care companies are not safe, but said the sector had still improved dramatically in the past year.
The regulator released its first review of 55 inspections of 35 registered online health providers today, each of which has been inspected since November 2016.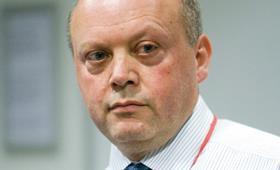 The online providers all offered some form of remote GP consultation, either via text or video, and prescribing services, in some cases linked to an online pharmacy.
Many provided private services while others had contracts with the NHS.
Overall, the report found the majority were providing caring and responsive care, but 43 per cent were deemed "not safe" for patients.
Poor prescribing practices were the biggest area of concern. One online provider prescribed opioid painkillers to a patient for more than two years without telling their regular GP or accessing the patient's medical record.
The review found when clinicians were not able to physically assess patients, particularly when using video, they often "lowered the threshold" for prescribing.
This was a significant risk for patients with long term conditions, such as asthma, where overprescribing for a prolonged period could lead to poorer health, the CQC said.
The report added: "This is an area of concern as providers did not always have systems to monitor these patients. Combined with a lack of formalised prescribing guidance and limited information sharing with patients' GPs, this presented significant risks to patients."
In some instances, non-clinical staff were involved in assessing applications for medicine.
Areas of concern
Inappropriate prescribing, including high volumes of opiates.
Prescribing medicine for mental health, diabetes and Parkinson's disease with no follow up care.
Unsatisfactory safeguarding for child patients.
Inappropriate care for long term conditions.
Not sharing information with a patient's regular GP.
Not properly obtaining consent or assessing a patient's mental capacity.
However, the results were an improvement from the CQC's first inspections of many of these providers. After the first round of inspections, 86 per cent of providers were deemed "not safe".
The review found while online health providers had great potential to divert some of the growing demand for GPs, they also present new regulatory challenges, particularly when companies were based overseas and beyond CQC's powers.
Chief inspector of general practice Professor Steve Field said: "While innovation should be encouraged, it must never come at the expense of quality. As with all healthcare services, patient safety must be at the heart of all decisions around what kind of care is offered and how it is delivered.
"This is why we have taken action where we have seen risks to patients – and why we have been encouraged to see many providers take note of our findings and make swift improvements to how they operate."
The CQC accelerated inspections of the growing number of online health providers in 2016 amid reports about unsafe practices.
The first inspections revealed serious failings at providers and one was deregistered to prevent patient harm.
In December, HSJ reported that of 33 online providers inspected by CQC at that point, half had been deemed unsafe with similar concerns to those outlined in today's report.
Currently online providers are not given an overall rating but this will change from April 2019.