Nine regions invited to bid to develop shared patient records covering 2 million to 5 million people
£7.5m for each regional record over two years, to be matched locally
Focus on sharing patient information across organisations to help clinicians, carers and planning
In future, records could share "de-personalised" data with "digital innovation hubs" for research
NHS England has invited nine regions to develop shared "local health and care records" and data centres, in a bid to break the NHS's "absurd" reliance on fax machines to share information.
The invitation to participate document, obtained by HSJ, was issued by NHS England and the Local Government Association to local system leaders yesterday.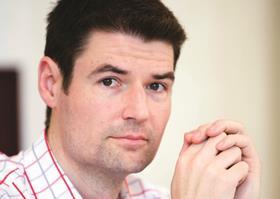 Under the "local health and care records exemplar programme", five of the nine regions will eventually be selected and expected to develop advanced integrated records.
These will be accessible across all health and care organisations in the region including councils.
"In this day and age, depending on slower, less reliable and less secure methods of communication such as fax or post is absurd," the document said.
The centre will contribute £7.5m over two years for each region – £37.5m in total – which it expects to be matched locally.
Each region, covering a population of 2 million to 5 million, could also be used to generate "de-personalised" patient data for research and population health management, the document added.
It said: "Through this programme we intend to build on existing local leadership, accelerate the compliant, secure and ethical sharing of information to improve patient care locally, and help spread benefits more rapidly across England."
Only regions that already have well advanced shared care records have been invited to participate.
Like the digital exemplar programme for acute and mental health trusts, the regions will be expected to create templates for other regions with less advanced information sharing to use.
They will be also be used to develop new standards for patient information sharing, particularly around consent, which all regions will have to meet.
The document said: "Critical to the success of these initiatives has been establishing trust with professionals and the public regarding the use of information."
HSJ understands some bidders will fit within existing sustainable and transformation partnership boundaries, while others will contain several STPs, potentially linking two or more existing shared record schemes together.
NHS England has been formulating a new system for sharing and connecting NHS patient data at a national level since the demise of the controversial Care.data scheme in 2016.
Some regions, such as Merseyside and Hampshire, have already been developing successful shared care record systems for years.
In January 2017, HSJ revealed NHS England's plans to collect data through regional schemes, primarily for planning and improving care quality, which would then be connected to what was then described as a national "data lake".
In August, the government's life science industrial strategy proposed regional "digital innovation hubs", initially between two and five, covering 3 million to 5 million people.
The invitation to bidders said all shared record exemplars would be required to share patient information with the innovation hubs to enable "the use of information for research". The hubs have not yet been selected.
However, in the "future developments" section, the document said using patient information beyond improving care and planning was still "a debate that the NHS and its partners will need to have with the general public".
Data requirements all regions will have to meet
Giving citizens access to their health and care records.
Making "de-personalised" information available for population health planning.
All regional exemplar records must be able to exchange information with all other exemplar records.
There will be a named lead NHS organisation for the bid but with clear governance links to the STP and/or integrated care system
All information shared must be comply with the 10 national data security standards and the national patient opt out once it is introduced.
The successful bidders are expected to be announced in May.
Simon Eccles, NHS England's chief clinical information officer for health and care, said: "The safe and effective sharing of information between all the organisations caring for someone, within all the correct rules and guidance, will make care far more efficient and less frustrating; indeed, sometimes it can be lifesaving."
"A number of areas are already doing this. Through local health and care record exemplars we want to raise the bar and build on this local work to improve people's direct care through technology."