Three regions named to build shared health and care records, covering 14 million people
Ambition for electronic regional records to cover every person in England within four years
Records will be connected to regional "hubs" where industry can use anonymised patient data for research
NHS CIO says there are no plans to expand national patient data collection
NHS England has chosen three regions to develop detailed health and care records covering 14 million people, in the latest national push to collect and share patient data at scale.
NHSE has picked Greater Manchester, Wessex and London as the first three "local health and care record exemplars".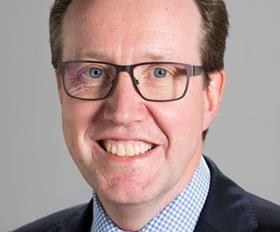 Together the records will cover 14 million people, with the London scheme covering 8 million patients.
NHSE previously said five out of 10 bidding regions would be selected, but the last two successful bidders will now be chosen later in the year.
Each region will receive £7.5m, to be matched locally, to develop a detailed repository of identifiable patient data that can be shared across health and care organisations within a region for direct care.
The records will also be expected to generate anonymised patient data for operational planning in the NHS and "innovation hubs", which will give industry easier access to patient data.
The three regions already have some form of a shared patient record but will be expected to expand and meet new national standards around patient opt-outs and the sharing of information freely across IT systems.
The regional schemes will be run along similar lines to the other "digital exemplar" programmes that are already being rolled out for acute, mental health and ambulance trusts.
Each region will be expected to use the funding to advance their record over the next two years and then provide "blueprints" for the rest of the NHS to follow.
Speaking at a conference last week, NHS chief information officer Will Smart said his ambition was for every person in England to be included in a regional local health and care record within four years.
"We all know we've not yet cracked that ability to share data. That needs to be at the heart of the next steps," he said.
The regional records are part of wider national effort to collect, link and share more NHS patient data for use in direct care, planning and research.
It is the first large scale attempt since the controversial Care.data scheme was stopped in 2016.
In January 2017, HSJ revealed NHS England's plans to collect data through regional data schemes, primarily for planning and improving care quality, which would then connected to what was then described as a national "data lake".
In August, the government's life science industrial strategy proposed creating regional health data research hubs, initially between two and five, covering 3 million to 5 million people each, which would link into these new regional records.
NHSE has since downplayed the significance of a national "data lake", preferring to focus on the regional schemes.
Mr Smart said: "In principle, we are not looking for there to be more national data capture or for there to be larger more detailed datasets held nationally. Our principle is for data to be held locally to support local care."
Speaking about today's announcement, Mr Smart said: "By sharing information across a larger population, we can ensure that as people move across the different parts of the NHS and social care they don't have to repeat themselves and provide the same information time and again."
NHS chief clinical information officer, Simon Eccles, said: "The public already assume their GP practice and hospital can see their records, now in the NHS's 70th year through local health and care records we will start to make this possible."
Health minister Lord O'Shaughnessy said: "Patients rightly expect that, wherever they're being treated in the NHS, doctors and nurses will have access to all the vital information they need. Building on successful projects across England, this new programme will make that a reality for millions of patients – with the potential to improve care and save lives."