NHS Digital chief executive Andy Williams has announced he will retire in March next year.
Mr Williams has been in the role since April 2014. Before joining NHS Digital, Mr Williams worked for IBM for 25 years before moving to Alcatel-Lucent and then to CSC, where he became president of business operations.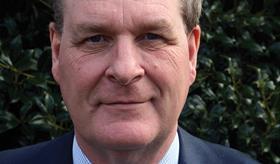 Mr Williams told NHS Digital staff today: "Whilst this was a very difficult decision for me to make, I'm confident that NHS Digital will successfully deliver the personalised health and care agenda under its new leadership.
"Making effective use of information, technology and data across the health and care system is an enormously important endeavor. We now have a strong portfolio of programmes at national and local level that will play their part in helping to change the way health and care is delivered for the benefit of patients and clinicians.
"Between now and the end of March, I want to make sure that I do everything to ensure we deliver against our objectives and that NHS Digital is in good shape for my successor."
Health secretary Jeremy Hunt said: "I want to thank Andy for his leadership of NHS Digital and his tireless commitment to improving the quality of health and social care for patients through the power of data and technology. He has made a decisive contribution to setting the NHS on course to be far better digitally integrated and advanced, and I want to wish him all the best for the future."
NHS Digital chair Noel Gordon said: "NHS Digital has made huge strides during Andy's tenure and he is leaving the organisation stronger, more confident and better equipped to tackle the digital agenda to 2020.
"Our major portfolio to implement personalised health and care by 2020 has benefited from his experience in structuring large change programmes and in building consensus among our many stakeholders in health and care. The NHS Digital board and executive team join me in wishing Andy well in his retirement."
Recruitment for a new chief executive has begun with public advertisement of the role to follow. In the event of there being a delay in recruitment, NHS Digital chief operating officer Rob Shaw will act as interim chief executive from 1 April 2017.