Babylon Health and eConsult to pilot NHS Online app in London
App will allow people to book appointments, view GP records and conduct e-consultation through their smart phones
Private online health service and products based around apps are playing a growing role delivering NHS patient services
NHS England has picked two private digital services to pilot a new universal NHS patient app that provides access to health records, NHS 111 and privacy preferences through their smartphones.
The national commissioning body confirmed Babylon Health's technology would be used to support one of the pilots for the new free NHS Online app. It will be used with tens of thousands of patients in north central London. The pilot is expected to start by the end of the year.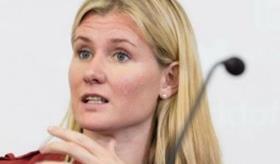 A second NHS Online pilot will begin on 15 November with 240,000 patients in Bexley, south east London, using eConsult, a competing app developed and promoted by GPs involved in the Hurley Group.
Both pilots are being commissioned locally with NHS England support.
If successful, the apps could be adopted by clinical commissioning groups across the country.
NHS England chief digital officer Juliet Bauer said more pilots would be added in the "coming months", with each adopted to local circumstances and with new features added – such as a patient data opt out model – when they come online.
She said: "The many digital offerings can be confusing; we are working towards NHS apps and websites that will become the front door into the digital NHS for online consultations, 111 advice, repeat prescriptions and much more".
Health Secretary Jeremy Hunt announced the NHS Online app at the Health and Care Innovation Expo in September.
At the time, Mr Hunt said by the end of 2018 he expected every NHS patient in England would be using the "integrated" app to access their health records, book GP appointments including e-consultations, order prescriptions and control their data sharing.
The news comes days after it was reported that a group of London GPs would offer millions of London NHS patients "virtual GP" appointments through their smartphones using Babylon's video consultation technology.
Babylon, established by Circle Health founder Ali Parsa, has a growing presence in the NHS including multiple partnerships with groups of GPs, a contract with Yeovil District Hospital Foundation Trust to provide GP consultations to staff, and a pilot for a national 111 app.
The Babylon pilot will include video consultation, access to GP records, appointment booking and connection to 111. eConsult will provide written e-consultation rather than video, but otherwise provide much of the same functionality.
Both will initially connect patients to GP records but could eventually link to a richer shared care record, including information from hospitals or other providers, as these become available.
They will also connect to a national patient data opt out system, which the government has committed to have in place by March.
The pilots are part of a slew of online health services and products, most of them from the private sector, which have emerged in recent years. Many aimed at improving or triaging patients' interaction with their GP or pharmacist.
NHS leaders hope the technology will divert patients away from emergency services and GPs, in cases where a patient's condition can be managed at home.
However, concerns have also been raised about whether the apps will create a tiered health system, with healthy patients being siphoned off to online, usually private, health providers.
With most of these digital products emerging in the past five years, there is also a lack of evidence about their effectiveness at reducing demand or their safety.
The Care Quality Commission started inspecting these services during the past year and has raised serious concerns about some of these services, though not about Babylon or eConsult.
EConsult co-founder, Dr Murray Ellender, said: "[eConsult] was developed by doctors for doctors, and is tried and tested. Clinical safety systems are built in, and it has been designed to signpost patients to the right place, at the right time."
The story has been updated to reflect additional comments from eConsult.