National commissioner recruiting for a new "director of digital experience"
Move is latest step of a substantial restructure of NHS England's senior technology team following departure of Tim Kelsey
The director will report to a new chief information and technology officer
NHS England are recruiting for a new "director of digital experience" as the organisation continues to restructure of its senior technology team, HSJ has learned.
The new post will report to the chief information and technology officer, another new role which a candidate is yet to be filled, and take on a number high profile responsibilities and programmes.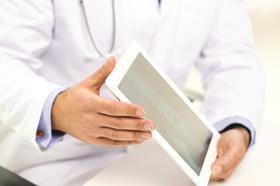 The move follows the departure of NHS England board member Tim Kelsey in December, who held a wide brief as director of patients and information, as well as other senior members of the body's technology and digital team.
The new director will be senior responsible officer for the health and social care digital service, NHS Choices and "lead all citizen facing digital services development… including development of nhs.uk to become a multi-channel access point for citizen feedback and complaints".
A job advert posted on the website jobs.nhs.uk said the grade two role would command a salary from £131,301. The closing date for the applications is 24 June.
The advert said: "To succeed you'll need to have demonstrable and very significant senior commercial experience and knowledge in the deployment of digital technologies and channels to yield major cost improvements and enhanced end user outcomes.
"You'll also need to possess excellent experience in the design, development and deployment of digital channels and technologies, including practical experience of leading channel, website and application development."
The new director will also be expected deputise for the national director operations and information, Matthew Swindells, and the chief information and technology officer "as required, including attendance at the National Information Board".
Mr Swindells, who joined last month from Cerner, is now the board level director with responsibility for IT. The CITO, when appointed, will report to him.
While director of digital experience is a new role, HSJ understands the brief will be comparable to that played by John Coulthard, who joined NHS England as director of customer relations in September 2012 from Microsoft.
Following his departure in early 2015, Mr Coulthard wrote a series of critical blogs about his experience at NHS England.
He wrote on 7 May 2015: "There is no working model for NHS England, processes seem arbitrary and inconsistent. Decision makers wanting to change things need to be courageous, you can expect all of your decisions to be second guessed and re-examined as the environment changes.
"You will get some support but it is often non-committal and vague. Lesson one – if you want to work in the upper echelons of the NHS make sure you're mentally and physically resilient."
The new director will be reporting to a senior team which has largely changed since Mr Coulthard's departure.
The news follows HSJ revealing last week that NHS England had been forced to extend its search for a CITO after failing to appoint anyone after a first round of interviews. Four candidates were interviewed for the post, which was first advertised for in January.
Other significant changes in NHS England's technology team include Beverley Bryant, NHS England's now former director of digital technology, moving to NHS Digital this month.