NHS England chief information officer says at least another £4.2bn needed to fully digitalise the NHS
Will Smart acknowledged secondary care would not be digitalised by 2020 with the target dropped over the past year
NHS England is pushing for more capital funding, including for technology, in the budget
Former NHS England digital leader call on the centre not to raid technology funds again for winter
The NHS needs "at least" another £4.2bn to fully replace or upgrade its IT systems, NHS England's chief information officer has warned.
Speaking at the EHI Live conference in Birmingham yesterday, Will Smart said more money would be needed to fully digitalise the NHS.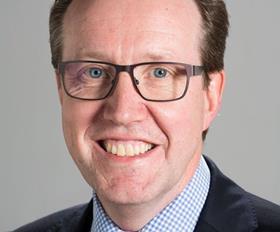 He said: "We got £4.2bn from the Treasury a couple of years ago; we need at least that again to finish the job."
He also explicitly acknowledged that secondary care would not be fully digital by 2020 – a headline target the government has quietly dropped since the Wachter review last year concluded it was "unrealistic".
"By 2020 we are not going to have all secondary care digitalised and we absolutely need to do that," Mr Smart said.
Asked about priorities for any new funding, Mr Smart said there should be a focus on digitalising secondary care and improving the flow of information between the many siloed IT systems in the NHS.
The comments echo a shift at NHS England towards acknowledging the previous £4.2bn, most of which is not new money, will not be enough.
Health secretary Jeremy Hunt announced the funding for NHS technology through to 2020-21 in February 2016, including £1.3bn new "paperless" funding.
In a recent blog post, NHS England national director of operations and information Matthew Swindells said this funding will only be enough to "make a significant start" and prove to Treasury it was worth investing further in NHS IT.
It is understood NHS England has been pushing for additional capital funding for IT, particularly cybersecurity, in the upcoming budget.
Mr Swindells also warned: "Unplanned factors have made calls on this money, such as the urgent response to cybersecurity, and the allocation is subject to the same reductions due to productivity assumptions as other parts of government."
Most of the £4.2bn is being spent on maintaining or renewing existing national IT infrastructure such as the NHS Spine.
The £1.3bn "paperless" fund was to be spent mostly on deploying new IT systems in trusts. However, only £275m of this money has been allocated, through the global digital exemplar programme, and most of that has yet to flow to trusts.
Speaking at the same event on Wednesday afternoon, former NHS England digital transformation director Beverley Bryant, who now works for IT system supplier System C, called on the centre not raid the tech fund this winter.
"If every October we raid that technology investment pot to get us through the winter we are going to end up in a vicious circle and we are never going to get ahead."
Several senior sources familiar with the exemplar programme have raised concerns about a lack of clarity around how, when and on what basis the remaining money will be spent.
Alll of NHS England's previous technology funds have been cut, sometime severley, to support other parts of the NHS under pressure.
NHS needs at least extra £4bn for digital upgrade, says tech chief
1

Currently reading

NHS needs at least extra £4bn for digital upgrade, says tech chief

2