Video selfies to be used to create NHS patient digital identities
IDs will be used to access new national digital patient services
System estimated to cost £85m to build
The NHS is planning to create online identities for millions of patients – who will need to submit a "video selfie" on their smart phones.
In a presentation to technology suppliers earlier this month, the national lead for project said the ambition was to create digital NHS identities for 25 million patients over the next five years.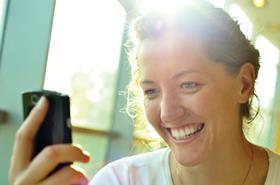 Adam Lewis, who leads the Citizen ID project at NHS Digital, said the plan was for patients to register through their smartphones by providing their NHS number, showing a form of photo ID on camera and record a short video.
In the video, patients would have to read out a randomly generated number, to ensure it was not pre-recorded.
For patients who did not want, or were unable, to register this way, there would be physical locations where they could register, he said.
NHS Digital was also looking at how the biometric function on smartphones could be used to sign in to their NHS identity, once it had been set up, though this was still at an early stage, Mr Lewis said.
Not all health information would request this level of security to access, and NHS Digital was also looking at using the government tool Verify in some instances and potentially other third party software.
Mr Lewis said: "It should be flexible enough to deliver the appropriate level of security for the service. For some things it will be easy to get in the front door, for others it will be much harder."
Creating a national online identity for NHS patients is regarded as crucial to the success of a new generation of national NHS online services.
These services, such as NHS Online and NHS 111 Online, are meant to give patients better access to their medical records and digital tools for remote or self-care.
Without the ability to securely verify a patient's identity remotely, the amount of sensitive health information that can be shared over these services will be limited.
Citizen ID has been an NHS ambition since at least 2014, as part of the Personalised Health and Care strategy, but its development has been fraught with delays as NHS Digital has grappled with the level of identity assurances needed to share highly sensitive patient records.
According to NHS Digital papers released to HSJ under the Freedom of Information Act, developing and rolling out Citizen ID is expected to cost £85m through to March 2019.
Mr Lewis said NHS Digital was expecting to start public testing on the system in late 2018-19, but there was no fixed date for when it will be rolled out widely.
An NHS Digital spokeswoman confirmed plans to use video to establish a patient's identity online, but played down ambitions to get 25 million people on the service in five years, describing the figure as speculative.
She said: "[Video] helps us to be sure that the person at the end of an internet connection really is the owner of the supplied identity evidence. It reduces the risk of someone gathering a lot of information about a person and pretending to be them."
NHS Digital has yet to procure the software to run or store videos collected when registering patients online, but said any processing of patient information would be based on consent and comply with new EU-wide data protection regulations that come into force on 25 May.