NAO investigation finds at least 139 urgent cancer referrals cancelled after WannaCry cyberattack
Investigation criticises NHS England and DH response, and "absence of timely central direction"
Central bodies were ignorant of NHS's cybersecurity arrangements and had not rehearsed national response
Nearly 600 GP practices shut down after infection
An investigation into the unprecedented WannaCry cyberattack on the NHS has revealed more than 130 urgent cancer referrals were cancelled and more than 1,000 medical devices were infected.
The National Audit Office investigation into 12 May's ransomware attack, published today, was also critical of the Department of Health and NHS England for not testing plans for a major cyberattack – despite warnings a year earlier that an attack was likely.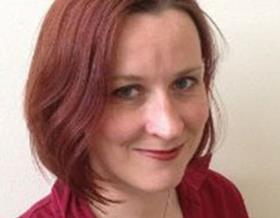 The NAO report said: "As the NHS had not rehearsed for a national cyberattack it was not immediately clear who should lead the response and there were problems with communications."
Commons public accounts committee chair, Labour MP Meg Hillier, said: "The DH failed to agree a plan with the NHS locally for dealing with cyberattacks so the NHS response came too late in the day. The NHS and the department need to get serious about cybersecurity or the next incident could be far worse."
The NAO investigation revealed for the first time that at least 139 urgent cancer referrals were cancelled in the space of six days after the attack, however the actual number could be higher.
In addition, at least 1,220 pieces of diagnostic equipment were infected, preventing basic clinical tasks such as MRI scans and blood tests.
Despite these disruptions, the NAO said NHS organisations had not reported any harm to patients resulting from the attack.
Other NAO findings included
There was an "absence of timely central direction" after the WannaCry attack.
The DH and other central bodies did not know the preparedness of the NHS for a major cyberattack. No single agency had clear responsibility for ensuring NHS organisations had robust cybersecurity.
At least 81 NHS trusts were disrupted including 37 directly infected with the WannaCry virus (see list below). These figures are similar to those revealed by HSJ's analysis in July.
At least 595 GP practices were infected, with another 15 primary care organisations reporting disruptions. The attack occurring on a Friday meant the impact on primary care over the weekend was minimal.
NHS England confirmed at least 6,912 appointments were cancelled but estimated the true figure was closer to 19,000. Five hospitals had to divert accident and emergency patients to neighbouring units.
Most infected trusts were running the latest Windows operating system, but had not applied the latest security updates. Unsupported software (Windows XP) played a role in only a few trusts and was primarily related to medical devices.
Some NHS organisations appeared to have been fortunate, with 21 trusts and 71 GP surgeries attempting to connect with the WannaCry domain but avoiding losing access to their IT systems.
NHS Digital believes the virus travelled through an NHS private broadband network not an email link.
Despite the NAO saying NHS England had not rehearsed for a major cyberattack, chief clinical information officer Keith McNeil said emergency plans were "tried and tested" and "activated quickly".
"Our hard working NHS staff went the extra mile to provide patient care, keeping the impact on NHS services and patients to a minimum," Dr McNeil told HSJ.
Macmillan Cancer Support policy director Moira Fraser said: "A secure, efficient IT infrastructure is clearly a vital aspect of timely cancer care. The NHS must take steps to ensure people's cancer treatment is not affected by future cyberattacks. Cancer patients should not be subjected to avoidable delays due to IT."
NHS Providers' development and operations director, Ben Clacy, added the NHS was taking national and local steps to prepare for the next attack, but more capital investment was needed.
He said: "This incident was a powerful reminder that we need significant capital investment to ensure we can deal with the threat of cybercrime in the future."
The DH announced new cyber security requirements for NHS organisations in July, two months after the attack, including £21m to improve cyber resilience for major trauma centres.
NHS England has also been making the case for additional capital for cybersecurity in the autumn budget.
Trusts infected by WannaCry ransomware
Barts Health Trust
Birmingham Community Foundation Trust
Blackpool Teaching Hospitals FT
Bradford District Care FT
Bridgewater Community Healthcare FT
Central Manchester University Hospitals FT
Colchester Hospital University FT
Cumbria Partnership FT
East and North Hertfordshire Trust
East Cheshire Trust
East Lancashire Teaching Hospitals Trust
Essex Partnership University FT
George Eliot Hospital Trust
Greater Manchester Mental Health FT
Hampshire Hospitals FT
Hull and East Yorkshire Trust
Humber FT
James Paget University Hospitals FT
Lancashire Care FT
Lancashire Teaching Hospital Trust
Mid Essex Hospital Services Trust
Norfolk and Norwich University Hospital FT
North Cumbria University Hospitals Trust
Northern Lincolnshire and Goole FT
Northumbria Healthcare FT
Nottinghamshire Healthcare FT
Plymouth Hospitals Trust
Royal Berkshire Hospital FT
Salford Royal FT
Shrewsbury and Telford Hospital Trust
Solent Trust
Southport and Ormskirk Hospital Trust
The Dudley Group FT
United Lincolnshire Hospitals Trust
University Hospitals of Morecambe Bay FT
Wrightington, Wigan and Leigh FT
York Teaching Hospitals FT
Trusts disrupted but not infected by WannaCry
Airedale FT
Ashford and St Peter's Hospitals FT
Barking, Havering and Redbridge University Hospitals Trust
Barnsley Hospital FT
Bedford Hospital Trust
Bradford Teaching Hospitals FT
Brighton and Sussex University Hospitals Trust
Buckinghamshire Healthcare FT
Calderdale and Huddersfield FT
Central London Community Healthcare Trust
Chelsea and Westminster Hospital FT
Doncaster and Bassetlaw Hospitals FT
Dorset Healthcare FT
East Kent Hospitals University FT
Great Ormond Street Hospital FT
Guy's and St Thomas' FT
Harrogate and District FT
Kettering General Hospital FT
Kingston Hospital Trust
Leeds and York Partnership FT
Leeds Community Healthcare Trust
Leeds Teaching Hospitals Trust
Leicestershire Partnership Trust
Lincolnshire Community Health Services Trust
Lincolnshire Partnership Trust
London North West Healthcare Trust
Luton and Dunstable Trust
Mid Yorkshire Hospitals Trust
Moorfields Eye Hospital FT
North West Ambulance Service Trust
Northampton General Hospital Trust
Northamptonshire Healthcare FT
Rotherham, Doncaster and South Humber FT
Sheffield Children's FT
Sheffield Health and Social Care FT
Sheffield Teaching Hospitals FT
South West Yorkshire Partnership FT
South Western Ambulance Service FT
Sussex Community FT
The Rotherham FT
University Hospitals of Leicester Trust
West Hertfordshire Hospitals Trust
West London Mental Health Trust
Yorkshire Ambulance Service Trust
The HSJ Strategic Estates Forum is taking place on 20 March at BMA House in London. This is a high-level strategic forum that brings together estates directors, STP estates leads and trust board leaders responsible for the estates function who are developing strategic plans for their organisations and local health economies. The focus of the forum is on issues such as the delivery vehicle for the Naylor Report, the creation of Project Phoenix, advice on establishing SEPs (Strategic Estates Partnerships) and assessing progress of STP estates plans. Sir Robert Naylor, National Adviser, NHS Property and Estates; David Williams, Director General of Finance, Department of Health and Simon Corben, Head of Profession, NHS Improvement are all confirmed as keynote speakers for the event. Register your interest for this free-to-attend event on our website: https://strategicestates.hsj.co.uk/register-your-interest-attending
NHS told to 'get serious' as full impact of cyberattack revealed
1

Currently reading

NHS told to 'get serious' as full impact of cyberattack revealed

2

3