Natasha Phillips to join NHSX in April 
Is currently CNIO for University College London Hospitals FT 
Original job advert for role was criticised for limiting pool of BME candidates
NHSX has appointed its first chief nursing information officer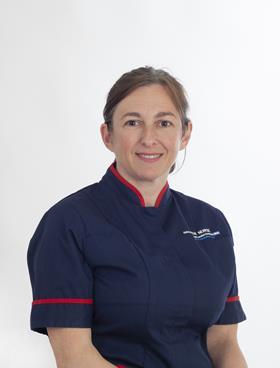 Current CNIO for University College London Hospitals Foundation Trust, Natasha Phillips, is set to join NHSX in April, where she will be tasked with leading digital transformation in nursing in the NHS.
On Twitter, Dr Phillips said she is "excited" to be joining NHSX "in the year of the nurse and the midwife", adding: "We will transform our NHS together".
Chief clinical information officer for England, Simon Eccles, welcomed the news on Twitter, saying: "Having delivered so much at UCLH Natasha will bring huge skills and knowledge to our team".
In a statement, Royal College of Nursing chief executive Dame Donna Kinnair added: "We congratulate Natasha on her appointment to this pioneering nursing role — the first of its kind in the NHS in England.
"We look forward to working with Natasha in trying to ensure that, in the future, every nurse is an e-nurse.
"It's great news that we've now reached a point where many NHS organisations recognise the role of nurses in planning and adapting IT infrastructure and we are committed to making the case that all health and care organisations need a nursing information officer.
"To ensure technological advances in the health and care system genuinely improve patient care, it's essential that nurses are consulted and their views reflected in all technology solutions."
The original advert for the senior role was removed by NHSX in October last year after it was criticised for excluding people from black and minority ethnic backgrounds for asking for "proven and significant experience at director level". People on social media pointed out the requirement limited the pool of BME candidates.
Shortly after, an NHSX spokesperson said the application process had been paused so the criteria could be reviewed "to ensure they fit with NHSX values".