New tech unit NHSX will identify barriers blocking spread of technology 
"No shortage" of ideas, however, many innovators "struggle to scale", Matthew Gould says
Plans to create "sandbox" that enables regulators and innovators to create new rules together 
The NHS has "not made it easy" to spread new technology across the healthcare system, according to NHSX's chief executive.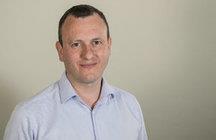 During his keynote speech at the Healthcare Excellence Through Technology conference in London on Tuesday, Matthew Gould said a key focus of new digital unit NHSX will be to identify the barriers to scaling innovation across the NHS.
He added there is "no shortage of innovation" within the health system as well as "brilliant people with brilliant ideas", but they "find it very difficult to scale".
According to Mr Gould, the NHS has also struggled to identify what kind of technologies will benefit patients and "articulate that in a way that is helpful".
He said: "Technology that meets the user needs of the NHS and care system isn't necessarily the technology that innovators come up with.
"We haven't always been great as the NHS or social care at identifying the market for innovators, what it is that we need, what it is that our patients need and articulating that in a way that's helpful.
"We haven't necessarily made it easy to innovate within the system, to sell to the system and crucially to scale innovation across the system."
NHSX
NHSX, which was created by health secretary Matt Hancock, officially launched in July. Its responsibilities include setting policy for NHS technology, digital and data, as well as streamlining communication methods across the healthcare system.
However, its governance and structure remains unclear.
The unit will not create innovations centrally, but will aim to set standards and provide a platform so the "best and most useful" ideas can be rapidly spread across health and social care, Mr Gould told the conference.
He said: "I don't want us to do too much at the centre. There will be an irreducible minimum of stuff that it makes sense for us to do, but we can do that in a way that helps innovation, not hurts it."
The NHSX chief said there are plans to develop a "sandbox" approach to regulation, under which innovators and regulators will work together to establish "how the rules should evolve so they are fit for the future".
He addedthe new £250m artificial intelligence lab, announced by the Department of Health and Social Care last month, will focus on scaling "some of the more mature tech". Focus also needs to be turned towards ensuring regulation of AI is "fit for purpose", according to the health chief.
Work to be done
However, Mr Gould said he is under "no illusion of the sheer scale" of challenges NHSX faces, as hospital staff battle with outdated computer systems
He said: "We have bits of the system that are using old technology, where networks aren't sufficient, where staff have become frustrated. There is a long way to go.
"We have a lot of work to do and a lot of work to do together.
"But I am also sure that if we can get it right, the rewards for staff at the front line, for patients and for innovators will be huge.
"The impact that this can have on patient safety, outcomes, quality of care and the ability of our staff to do their job in a fulfilling way, rather than spend their days fighting with their tech, [is] enormous."
Mr Gould, whose primary experience is in the civil service rather than in healthcare, officially started as the NHSX chief executive in July.
HSJ Digital Transformation Summit
The HSJ Digital Transformation Summit, taking place at the Crowne Plaza, Stratford-upon-Avon from 12-13 February 2020, unites 120+ senior leaders from across the provider, commissioning and STP landscape with those who have leveraged technology to drive tangible improvements across other industries, to discuss how to realise your digital visions in a cash-limited environment and scale up innovations to improve quality and outcomes for your local population.
Held under the Chatham House Rule, attendees will quiz NHSX and national figures on general policy direction and co-develop solutions to their local challenges with innovators from across the country. The summit is free to attend for senior NHS digital leaders.
Register your interest
Source
HETT conference keynote