East Midlands radiology consortium suffers "widespread problems"
Doctors say they were unable to get advice and sent DVDs of images by taxis
GE Healthcare apologises for the poor performance of the £30m system
Doctors have been forced to send images from patient scans on DVDs in taxis to neighbouring hospitals after a £30m IT system failed across eight hospitals.
GE Healthcare, the main contractor for the East Midlands radiology consortium (EMRAD), has apologised for the "widespread problems" and the company sent engineers to the affected hospitals this month to try to fix the problems.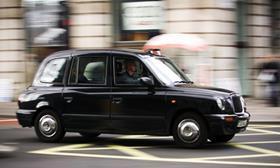 EMRAD, an NHS England vanguard project, has been held up as an example of best practice, however clinicians in the region have said the system has been beset with problems – with breakdowns that managers said have made work difficult "on a day to day basis".
Doctors have described sending some radiology images via taxi on DVDs to specialists at Nottingham University Hospital to seek advice for emergency patients.
At other times advice has been based on written reports rather than images because the system could not display the pictures. Specialists in neurosurgery at NUH were unable to advise smaller hospitals because they could not see the images.
An email to staff from John Clarke, chief information officer at University Hospitals of Leicester Trust, on 4 October said: "There is a deep sense of frustration with the GE [Picture Archiving and Communication System] and [Radiology Information System]. You have told us about widespread problems with our imaging system and the ongoing issues which are making work difficult on a day to day basis.
"We appreciate your hard work and patience, and understand that the problems have caused you to feel demoralised and demotivated."
EMRAD is a consortium of eight acute trusts that signed a 10 year, £30m contract with GE Healthcare in 2014 to deliver a cloud based imaging system. The trusts are: Chesterfield Royal Hospital Foundation Trust; Sherwood Forest Hospitals FT; Nottingham University Hospitals Trust; United Lincolnshire Hospitals Trust; University Hospitals of Leicester Trust; Northampton General Hospital Trust; Kettering General Hospital Trust; and Burton Hospitals FT.
One doctor whose patient had their images sent by DVD in a taxi added: "I've also known of it happening several other times where I've not been directly involved." They said this was a common fallback for hospitals around the country, but in relation to EMRAD "it causes constant trouble".
They described examples where neurosurgery specialists were unable to see images of patients with brain bleeds. "It usually ends up with a botch job of 'I'll go with what your radiologist says' and 'if they're right, this is what to do'. At other times during the night, radiographers are unable to upload images so we have to base everything on reports not images," they said.
A consultant said when the system worked it was good but "it is slow and often seems to breakdown. It is generally a good idea but implemented without necessary IT infrastructure to make it work."
A radiologist said: "This is a constant source of complaint and does cause delays. If we can't see images and give advice quickly or images can't be uploaded in the first place then we can't be sure the best decisions are being made all of the time."
HSJ understands GE Healthcare have sent engineer teams from the USA to all EMRAD trusts since the start of the month, to identify the root cause of the problems.
Tim Taylor, medical director at EMRAD, said: "It is crucial that patients in our region receive the right care as quickly as possible.
"We recognise that there have been some issues and that the performance of the GE technical system does not currently meet the high standards we demand in the EMRAD consortium. The EMRAD trusts are working together and collectively holding GE to account to make improvements.
"As a result, we now have an international team of GE's technical experts onsite in the East Midlands, working to deliver the technical system we require. We will continue to take this approach until the technical system meets the levels of performance that our clinical colleagues expect."
A GE Healthcare spokeswoman said: "We deeply regret that our customer is experiencing issues and our team is working closely with EMRAD to fix these as a priority."