Eighteen companies targeted by fraud scam
Fraudsters use fake NHS email addresses and documents to order and then steal technology devices
Police and NHS Counter Fraud Authority launch investigation
Nearly 20 NHS suppliers have been targeted by fraudsters who are using fabricated NHS documents to order and intercept expensive devices such as laptops and tablets.
An email to NHS suppliers from NHS Shared Business Services yesterday, leaked to HSJ, said there have been several incidents since the end of 2017 and the police and the NHS Counter Fraud Authority are investigating.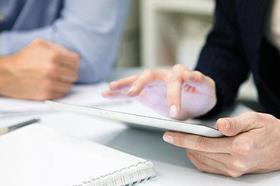 The email said: "We have been made aware of a number of instances of a goods interception fraud targeted against businesses that supply goods to clients – actual or potential – of NHS SBS. The goods in question have usually been relatively high value and easily portable electronic items such as laptops and tablets, but other goods may be targeted."
The fraudsters use email addresses similar to genuine NHS contact details to pose as employees of NHS SBS and create documents that look like real delivery orders to an NHS organisation.
The email said: "On or around the date of delivery, they arrange for the goods to be intercepted, often by contacting clients in an informal manner, usually by mobile phone but also in person, purporting to be the supplier, the delivery company or the 'intended' recipient.
"They come across as being very credible, and usually advise that there has been some sort of mix up and the goods have been incorrectly delivered and will be recollected presently. An accomplice then collects the goods and absconds."
Staff working in supplier companies have been warned about the fraud. West Yorkshire Police and the NHS Counter Fraud Authority have started an investigation.
NHS SBS has not revealed the total value of the equipment stolen so far.
An NHS SBS spokesman said: "Towards the end of last year, we became aware that a small number of suppliers to the NHS were the target of fraudulent attempts to intercept goods, which have been shipped on the back of fabricated documents supposedly on behalf of an NHS organisation.
"In line with established anti-fraud procedures, we immediately reported this to the police, NHS Counter Fraud Authority and Action Fraud [the UK's national fraud and cybercrime reporting centre]. More recently, these attempts appear to have increased and we have been in touch with 18 supplier companies that have been targeted by the fraud. The matter is the subject of an ongoing police investigation and we continue to work with them in that regard."
Source
Information supplied to HSJ