Understanding the market and local bureaucracy, getting the right advice and building relationships are all essential for NHS organisations branching out to the Middle East. By Simon Shooter, Mark Pinder and Foaud Shaban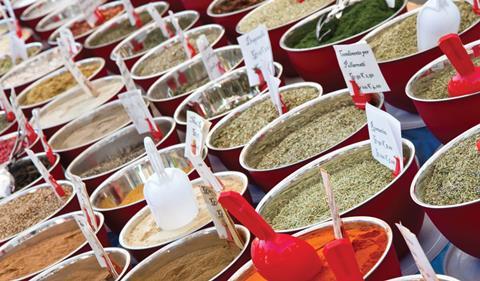 Understanding local market practice, business culture, business etiquette, meeting protocol and negotiation techniques will always help to improve communication
This is the second of two articles on pursuing revenue-generative opportunities for the NHS in the Middle East's healthcare sector. The first article provided an overview of the current state of play and the sorts of projects that would be likely to succeed in the region.
This article focuses on four practical issues that will need to be addressed in the pursuit of such opportunities, namely:
the need for developing a strong network;
understanding the way governments award contracts;
adjusting to longer timeframes; and
setting up local entities and managing legal requirements.
Developing a strong network
As with any part of the world, it is important for organisations with little prior exposure to the region to establish a strong network and build long-term relationships when developing their presence. Understanding local market practices, the business culture, business etiquette, meeting protocols and negotiation techniques will always help to improve communication.
The point is particularly pertinent for the Middle East because there is a tendency to prioritise personal matters. Personal relationships, trust and honour are integral to the success of any venture. It is therefore crucial that professional relationships are built on authentic friendships. This takes time and patience.
Government contracts
Many of the major healthcare projects in the Middle East are commissioned and funded by governments through state-owned projects or public-private partnerships.
Governments in the region tend to offer healthcare projects through public tenders. The tender process is usually governed by local laws and regulations enacted particularly for this purpose and government officials tend to enforce them strictly.
'Setting up a legally recognised entity to work in the Middle East requires careful consideration of a range of questions'
For public tenders, one of the earliest practical problems is the bureaucratic nature of the tendering process and subsequent financing. To help overcome the inevitable frustrations, it is highly advisable to identify the right people to facilitate this process. These would normally be individuals or firms that are familiar with such projects and experienced in their implementation, as well as common practice and the application of the laws and regulations related to public tenders.
For comparison, private tenders will be structured according to the wishes of the project commissioner. In these situations, it becomes all the more important to identify and undertake an appropriate degree of due diligence to ensure that any risks that might jeopardise a successful outcome are properly identified and the right steps are taken to mitigate these risks.
Longer timeframes
Although the bureaucratic nature of working with government entities in the Middle East stems from safeguards in place to ensure fairness to all who participate in tenders, because the measures are usually relatively new the process tends to take longer than many Western organisations would expect.
Further issues that delay projects can include local laws that mean key project documentation is subject to the local, time-consuming notarisation requirements; or a requirement to obtain all necessary permits and approvals before the commissioning and start of the project.
Capable and intelligent management of these issues makes a real difference, especially where a project requires dedicated resources, such as a trained workforce or complex and expensive equipment.
Setting up a local entity
It should be noted that in most Middle Eastern jurisdictions, establishing a valid legal presence and obtaining the relevant commercial licence to trade is a prerequisite for any organisation that wishes to operate on a commercial basis in the region. Setting up a legally recognised entity to work in the Middle East requires careful consideration of a range of questions, including:
Should a local agent be used or can a local entity be established?
Should such an entity be a branch or a subsidiary?
If it is a subsidiary, should it be registered in a free zone?
If not, is a local sponsor needed? (In some jurisdictions a local shareholder is required to incorporate a legal entity, while others allow full ownership conditionally or unconditionally.)
What further licences, approvals and registration are required? What processes and timeframe are needed to secure these?
It is also of utmost importance to understand the relevant tax regime and how it may develop in the near future; this varies widely around the Middle East, from the Levant to the Persian Gulf.
'Good advice can be incredibly valuable and make a tangible difference to the progress of projects in the region'
Another important issue to consider is the great diversity that exists across the region. Legal and commercial customs and practices can vary between jurisdictions and certain matters will need to be clarified early in the process, including which type of dispute resolution method should be used for project contracts, whether sharia law will be applicable and the relevance of international commercial customs and practices.
Generally, both governments and private entities are well exposed to international commercial customs and practices.
Getting the right advice
Organisations should carefully select a diverse team of advisers, identifying those who: have strong practices in the UK and the Middle East (this includes practical experience and knowledge of the commercial customs and practices in the Middle East); understand both regions' healthcare sectors; and understand international commercial law and conventions.
There are many different sorts of advisers with different levels of experience to support organisations entering the Middle East, including UK Trade and Investment, as well as professional service firms who have advised their clients on how to operate and manage projects in the Middle East for many years.
Their advice can be incredibly valuable and make a tangible difference to the progress of projects in the region − enabling those there to navigate around the obstacles that arise.
Simon Shooter is a partner, Mark Pinder is managing partner for the Middle East and Foaud Shaban is an associate at Bird and Bird