New working group to consider shifting patient data from PHE to NHS Digital from next year
Disease registries will not be shifted for at least three years after concerns raised about patients opting out
Part of move to centralising and linking patient identifiable information in a single nationally repository
Public Health England could move potentially millions of patients' personal data to an NHS "safe haven" – but will likely retain control of the cancer registry for now, the Department of Health has said.
The DH decision was in response to a review recommending assessing "without delay" what patient data held by PHE could be transferred to NHS Digital, which already holds most national level NHS data.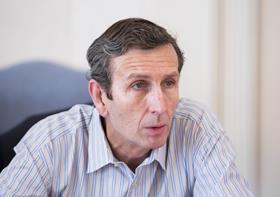 The shift would help the NHS develop a centralised system to "collect and link identifiable health and care data from across the system", the review said. It was carried out by NHS chief clinical information officer Keith McNeil.
However, the review also recommended moving more slowly on shifting national disease registries, including the cancer registry, with any possible shift pushed back for at least three years.
Moving any data would also be dependent on funding, the agreement of all parties and PHE retaining unrestricted access to the information, the review said.
Both the DH response and the review were published on Friday.
Sources familiar with discussions told HSJ the review is part of an ongoing struggle over which central agencies control huge swathes of data, much of it identifiable, about NHS patients.
Several reviews and strategies in the past five years have said all nationally held patient identifiable information should be shifted to NHS Digital as a "safe haven".
That question is taking on growing significance after the third Caldicott report and as NHS leaders become increasingly focused on improving the quality, depth and availability of patient data.
Further complicating the picture, any patient identifiable information held by NHS Digital will also be bound by the incoming national opt out system, which will allow patients to prevent the sharing of their records beyond direct care.
It is far less clear that patient identifiable information that remains with PHE will be bound by this opt out when it is introduced early next year.
As reported by HSJ in August, cancer charities have already warned the health secretary that applying the national opt out to information collected about cancer patients could block improvements in cancer care.
PHE currently holds a wide range of patient data, including identifiable data, on immunisation and vaccines, communicable disease and national disease registries.
Dr McNeil was asked by PHE, the DH and NHS Digital to review whether patient identifiable data held by PHE could be managed by NHS Digital instead "given its statutory responsibility as the national safe haven for health and care data".
He stopped short of specifying what data should be transferred when, apart from moving disease registries more slowly.
The DH said it had set up a working group to identify what data could be transferred to NHS Digital in the next 12-18 months without disrupting PHE services. Further tranches would be considered later, including the national disease registries, and PHE might retain some data.
PHE chief executive Duncan Selbie said the review showed "data transfer to NHS Digital will only happen where there is a clear, proven benefit and better taxpayer value",
NHS Digital data and integration director Tom Denwood said: "We welcome the recommendations of this review and will work closely with our partners to identify and migrate any appropriate information."
Michael Chapman, Cancer Research UK director of information and involvement, said it was important the cancer registry was not "disrupted" and the organisation was pleased it would remain separate for now.
"Regardless of the organisation responsible, ensuring that people affected by cancer and health professionals are properly informed about the registry is an immediate priority," he said.
Macmillan Cancer Support agreed that the registry should not be moved "for the time being".