Next batch of trusts could get funding for scanning technology
Business case drawn up by Department of Health for 25 trusts
Programme has £1bn savings target over seven years
Funding for 25 NHS trusts to introduce barcoding technology to improve patient safety and efficiency could be announced early next year.
The Department of Health wants to give 25 trusts money to roll out the technology in the second phase of the Scan4Safety programme, minutes from a meeting of NHS procurement professionals revealed.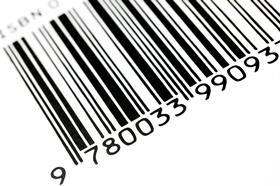 The announcement is "likely" to be made in January, the minutes said. However, sources told HSJ that confirmation of funding may not happen until a few months later.
A DH spokeswoman said funding requirements for the potential expansion of Scan4Safety are being reviewed.
It is not known which trusts would potentially be awarded funding.
Scan4Safety was launched in 2015 and described by health secretary Jeremy Hunt as "vital" for the government's drive to make the NHS the safest healthcare organisation in the world.
The scheme is operating in six acute trusts in England, which were given £2m of funding each following a bidding process.
The funding was provided in instalments once certain targets were achieved. These are based around trusts being able to scan patients, equipment and locations throughout their hospital sites.
This makes it easier for trusts to track a patient's journey through hospital, check what equipment was used in their treatment, and improve stock management and payment processes.
Scanning patients and equipment also reduces the risk of surgical errors and makes it easier for trusts to respond to faulty products being recalled by suppliers.
In September, Derby Teaching Hospitals Foundation Trust became the first trust to complete all four phases of the programme.
Kevin Downs, the trust's director of finance and performance and Scan4Safety executive sponsor, told HSJ he expected the programme to unlock savings worth £2.7m in 2017-18, following £1.2m in 2016-17.
Asked how the trust planned to use the technology in the next few years, Mr Downs said the trust is launching a new system aimed at reducing medication errors in the intensive care unit, which will monitor drugs given to patients to ensure it matches the anaesthetist's instructions.
"We're also looking at developing the system to record that staff have completed the World Health Organisation checklist and correlate this with implants and consumables being used, so we should see a reduction in never events and serious incidents," he said.
"It's an important move for patient safety and it has a financial benefit as we should have less insurance claims," he added.
He said the Department of Health will ensure the next batch of trusts are "buddied" with the six demonstrator sites "to make sure they don't reinvent the wheel".
The other five trusts are expected to complete their remaining phases during the first half of 2018.
When Scan4Safety launched, officials hoped it would lead to savings of £1bn over seven years.
Speaking at the GS1 UK Healthcare Conference last month, DH e-procurement lead Steve Graham said one of the programme's challenges was the fact that cost comes before benefits.
He said: "That's why getting investment is a real challenge. The financial position of the NHS means it needs to make savings now. If you want a sustainable set of working practices you have to take your time. The savings will come and outweigh investment by four to one if not more."
He said the £1bn savings target did not include further opportunities around clinical productivity that barcoding technology offers.
"Part of the funding we're calling for is to spend more money to research those opportunities so we can be accurate and explicit about the wider opportunities we're building on this foundation," he added.
The six original Scan4Safety sites
Derby Teaching Hospitals FT
Royal Cornwall Hospitals Trust
Plymouth Hospitals Trust
Leeds Teaching Hospitals Trust
North Tees and Hartlepool FT
Salisbury Foundation Trust
Source
Information provided to HSJ