Department of Health and Social Care made £65m payment to Fujitsu in October
Payment relates to lengthy legal dispute over National Programme for IT contract
Dispute has still not been fully resolved, company says
The Department of Health and Social Care has paid a multinational technology company £65.3m as part of a decade long legal dispute linked to the National Programme for IT.
A list of departmental spending shows the DHSC paid Fujitsu Services for "consultancy and professional services" on 3 October 2017.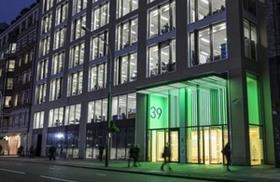 The parties have been in a legal dispute since 2008 after the DHSC terminated Fujitsu's £896m contract to run a large chunk of the programme.
It has previously been reported that Fujitsu, which was only ever paid £151m under the contract, was seeking £700m from the department.
Both the DHSC and Fujitsu confirmed the payment in October related to a "confidential legal matter".
A company spokesman added that the dispute with the DHSC had still "not concluded at this stage". This could mean the DHSC has to make more payments in future.
Neither the department nor the company would comment further.
Fujitsu was responsible for the IT programme in the South, managing the rollout of new IT systems across 86 providers including 41 hospital trusts.
The programme ran into substantial delays and quality problems across the country, and new systems were deployed in only 16 trusts in the South, including eight acute trusts.
In May 2008, the DH terminated Fujitsu's contract for "poor performance" but post-contract talks quickly escalated to legal arbitration with both parties seeking compensation.
The dispute has dragged on for far longer than anticipated. Former NHS England chief executive Sir David Nicholson told the Commons public accounts committee in June 2013 he expected it would be settled in about six months.
At the time, the committee said arbitration had already cost DHSC £31.5m in legal fees. Since then, the department has spent at least a further £565,926 on lawyers.
Fujitsu's group accounts for 2016-17 said the company expected the dispute to be resolved by April 2018.
The IT programme was dismantled in 2011 having cost billions of pounds more than budgeted and it failed to achieve many of its core objectives to deploy new clinical systems across the NHS.
However, the DHSC has continued to spend tens of millions a year on contracts linked to the programme.
In 2012, the DHSC drew up a new contract with the IT pprogramme supplier in the North, Midlands and East, CSC Computer Science, to give NHS organisations the ability to pick their own IT systems but providing financial incentives to stick with CSC.
The agreement aimed to avoid a repeat of Fujitsu legal dispute while still extricating the government from the IT programme contracts.
Between November 2016 and November 2017 alone, the DHSC paid CSC, now part of DXC Technology, £24.7m.