Controversial Airbnb style care model could have gone live in December
NHS organisations and councils would put £50,000 each into pilot
Hospital trust does not rule out future pilot of the model
Plans to pilot a controversial care model with private households renting spare rooms to NHS patients post discharge could have gone live from as early as December and are not dead in the water, HSJ understands.
The Airbnb style model, being developed in partnership with the private firm CareRooms, would involve homeowners with no care experience being paid up to £1,000 a month to "host" patients in their spare rooms after they are discharged from hospital.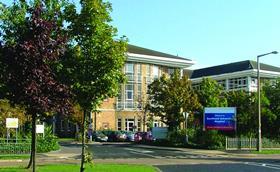 The lead trust, Southend University Hospital Foundation Trust, issued a statement following media coverage about the plans last week saying there was "no intention and there never has been for the hospital to support this pilot at this time".
However, HSJ has since obtained details of plans drawn up by local NHS leaders, including those from the trust, which confirm plans were being explored and arrangements were sufficiently advanced to have a provisional start date, prior to the media coverage last week.
The trust also did not rule out trialling the model in future, when asked by HSJ about the prospect of a future pilot.
HSJ has received information showing the proposals involved:
The trust, two local commissioning groups and two local councils contributing £50,000 each to a joint pot to fund the "proof of concept" pilot. A working group was trying to establish the commissioning arrangements.
The service launching once the clinical commissioning group and council quality committees were satisfied quality and safeguarding plans were robust enough.
Plans were due to be taken to the committees this month and could have gone live in December "at the earliest".
Leaders told staff following initial media interest that the arrangements would not go live until the quality committees were assured robust and satisfactory safeguarding and governance arrangements were in place.
Leaders also said since the media coverage, they would test the idea further with patient groups if they were to take it further.
The trust did not dispute any of the details obtained by HSJ. It said it wanted to clarify that "December [had been] an indicative date for a small pilot of the concept to potentially commence subject to all of the safeguarding and quality arrangements being in place".
SUH deputy chief executive Tom Abell said: "Any possible new idea or innovation would inevitably involve discussions about how it might work but we remain clear, as do others, that no decision has been made to progress this idea further.
"Any innovation introduced in the NHS would have to abide by all safeguarding and quality arrangements before any pilots started."
The trust also confirmed CareRooms had been allowed to set up a stall in the hospital's restaurant "with a view to identifying potential hosts".
The company, believed to be the first of its kind in the UK, said it would benefit patients by creating "a safe, comfortable place for people to recuperate from hospital", and the NHS by helping alleviate bed shortages and delayed transfers of care.
The pilot plans also involved Southend and Castle Point and Rochford CCGs. HSJ understands the councils involved in discussions – Essex County Council and Southend Borough Council – had not yet committed to contribute funding or fully sign up to the NHS led proposals.
The reports last week prompted concerns from MPs including Labour shadow social care minister Barbara Keeley, and adult social care directors, who questioned whether vulnerable patients could be put at risk.
However, ministers and system leaders struck a different note. NHS England said it was "good to hear innovative ideas", though it said quality and safeguarding were the priority. Health minister Philip Dunne told BBC Radio 5 Live on Sunday he "wouldn't immediately reject it [because] one's got to trial different things".
HSJ asked each of the organisations involved to comment on the proposals but was referred to SUH.
CareRooms has maintained that safeguarding is its main priority and no pilot would go live before robust arrangements were in place. The company's medical director, Harry Thirkettle, a part time emergency registrar in Essex, said: "Everyone's immediate concern is, understandably, safeguarding. We are working hard to be better than standard practice.
"We are not going off half cocked… We are not going to start taking on patients until we have satisfied all these different organisations' governance procedures and committees [NHS providers, commissioners and councils]. We are really carefully considering this and making sure it is as safe as possible."
NHS England said: "While it's good to hear innovative ideas from NHS staff, this suggestion from an accident and emergency doctor in Essex is a long way from being implemented and would first need to be very carefully assessed and tested."
Essex CCG discusses 'robots with iPads' to provide care
The local health economy, which is part of the mid and south Essex success regime and under significant financial pressure, has recently discussed other innovative ideas beyond the CareRooms model.
NHS England national clinical director for innovation Tony Young gave a presentation to Castle Point and Rochford CCG about the prospect of using "robots with iPads" to provide care.
Minutes from the CCG's June governing body meeting said: "[Professor Young] highlighted [a company] who are going to look into using care robots, the robots… equipped with an iPad [which] will find the patient if not seen them within five minutes and will ring the care centre if care is required."
The CCG said Professor Young had provided some "fascinating insights, although not options the CCG is currently pursuing".
Professor Young said in a statement: "As a practising surgeon, I know patients can sometimes benefit from innovation and it would be a pity if every time we raised a new possibility it was shot down in flames before it could even be discussed.
"Remember that key aspects of modern medicine such as organ transplants, test tube babies and even vaccinations were all also initially dismissed as implausible."