Child protection information sharing target pushed back to March 2019
Figures suggest tens of thousands of vulnerable children still not visible to health services
Only a third of local authorities and 14 per cent of healthcare organisations use the system
NHS Digital blames "overly ambitious target", lack of funding and technical challenges for low uptake
A scheme for sharing health and care information about vulnerable children with has been delayed again, with tens of thousands of at risk children still not covered by the system.
The child protection information sharing system was designed to allow children deemed at risk by social care to be automatically identified when they appeared at NHS accident and emergency departments.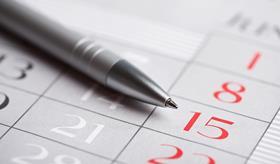 Information about these unscheduled visits is then fed back electronically to social care, theoretically leading to more joined up care for vulnerable children.
A report to NHS Digital's board meeting today shows that the target for nearly full uptake of CP-IS has been pushed backed by a year to March 2019.
The previous target had been "overly ambitious given the complexity of the programme and the resources", the report said.
The document shows that as of the end of March 2017, only a third of local authorities and 14 per cent of health organisations are using CP-IS.
Overall, 59,575 "at risk" children are now covered by CP-IS, an increase from six months ago when 34,142 children were covered.
In March, CP-IS generated more than 1,000 alerts, compared to 400 a year ago.
However, about half of all children with a protection plan are still not covered by the scheme and more than half of health IT systems still do not support CP-IS.
The report identified a lack of funding, poor financial incentives and "early technical challenges" as contributing to the low uptake.
Speaking at the board meeting this morning, NHS Digital digital transformation director Beverley Bryant said additional funding and renewed senior leadership focus was helping to get the project "back on track".
Previously CP-IS had suffered from an overly top-down approach without enough engagement with frontline staff on the benefits of the system, she said. There had also been delays in getting IT suppliers to support CP-IS, Ms Bryant added.
"I am pleased that we now have evidence that the programme has turned."
CP-IS was developed in 2012 in response to several high profile child deaths, including Peter Connelly in 2007 and Victoria Climbié in 2000, where poor information sharing between health and social care was identified as a contributing factor.
Originally, it was meant to cover 80 per cent of social care and healthcare organisation by December 2015. However, only 13 per cent of the organisations and 16 trusts achieved this target and the deadline was pushed back to March 2018.
HSJ reported in September that 34,142 vulnerable children were on CP-IS, suggesting as many as 87,000 could not be identified by the health service.
At the time, NHS staff told HSJ they were concerned CP-IS could create "false negatives", which could lead clinicians to assume a child is not at risk when actually they have a protection plan not displaying on the system.
An NHS Digital spokeswoman would not comment on the report because of purdah.
This article was updated at 11.20am with comments from NHS Digital's board meeting.