NHS England fails to secure appointment to new role after first round of interviews
Four candidates interviewed for chief information and technology officer but no appointment made
The CTIO will report to Matthew Swindells and not be on the board
NHS England has extended its search for a chief technology and information officer after failing to appoint someone after the first round of interviews, HSJ has learned.
Four potential candidates were interviewed for the new role, NHS England confirmed. The body declined to comment on who was interviewed or what the recruitment process would be going forward.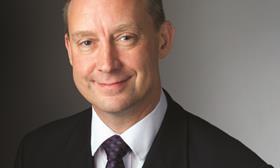 The new role has been created following the departure in December of national director for patients and information Tim Kelsey.
Mr Kelsey sat on the NHS England board but the new technology officer will not be at the top table. They will instead report to the body's new national director for commissioning operations and information, Matthew Swindells.
Mr Swindells joined last month from US health IT giant Cerner. He has considerable NHS IT experience and it is expected he will have a significant role in working with the CTIO to develop technology policy.
Mr Swindells held a number of senior government roles during Tony Blair's government in the 2000s, including a brief stint as interim chief information officer for the NHS in 2008.
During this time he worked alongside NHS England chief executive Simon Stevens, who had a number of senior advisory roles, including as Mr Blair's health policy adviser.
The news follows the former chair of the Health and Social Care Information Centre raising concerns about the fact the new technology chief is reporting to Mr Swindells, rather than being on the board .
Kingsley Manning raised the concerns shortly before leaving the role last month.
He told HSJ: "It's intriguing that you try to put someone [the new CTIO] in this leadership role, but they are not a member of the NHS England board. I think any candidate will think, 'where do I sit in all of this?' [The NHS policy making process is like] a multi-headed hydra of individuals and groups, and I think we're adding another one to that list."
An NHS England statement said: "The [CTIO] will have a crucial role to play in modernising the health service and it's important we take the time to find the right person."