As prospective academic health science networks begin to take shape, Robert McGough and Sue Rubenstein look at the seven main challenges facing the new organisations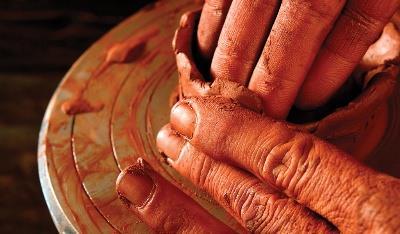 Innovation, health and wealth − the policy that gave impetus to the creation of academic health sciences networks − sets out an exciting ambition to transform the capacity and capability of the NHS and its key partners to innovate and, critically, to share and embed the fruits of innovation for the benefit of local patients, communities, health and social care commissioners and providers, academics and the wealth of the local and national economy.
'If AHSNs are to really be the "gateway to the life sciences industry" their governance must be robust and capable of integrating with other models'
Prospective AHSNs have now submitted their prospectuses and business plans for evaluation and it is anticipated that by March between 12 and 18 will have been designated and will hold a five-year licence.
The challenge for the prospective organisations is to decide how they can operate within their structures in order to have cross-sector governance that will enable them to successfully exploit the innovation and ideas generated at a much greater speed and scale than the system has previously managed.
The policy expectation is that the networks will be formed through incorporated bodies with a corporate board to lead the structure with an independent chair and accountable officer.
AHSNs should be locally owned and their governance should allow the networks to be run as "partnership organisations", with the network having the authority to lead and support the introduction of innovation.
However, unlocking the potential for innovation depends, crucially, on two insights:
the recognition that an AHSN is less a conventional organisation and more a "change agent"; and
an appreciation of what it takes to lead and govern a membership organisation.
These insights have important implications for the approach taken to developing effective governance and leadership right from the start.
Here, we outline seven of the challenges and dilemmas that the prospective network leaders should consider:
1. Shaping the right culture
If the AHSN is, at its heart, a "change agent" its work process will be about, as the NHS Confederation puts it, "adoption and spread".
The guidance provided to organisations identifies the need for robust governance. The risk is that an unduly traditional approach will prioritise control over creativity, stifling innovation and bewildering and alienating industry partners.
AHSN leaders need to give careful and explicit attention to designing governance architecture, accountability arrangements, systems of control and so on that will respond to and support, rather than determine, the "safe environment" culture that the AHSN is seeking to create.
2. Effective engagement
AHSNs are large, diverse, complex membership organisations. If they are to contain the wide range of complementary − and indeed competing − interests and foster the commitment of their members they will need to develop sophisticated, creative and, above all, modern approaches to communication and engagement.
3. Formulating strategy
AHSNs have begun to shape locally appropriate strategic goals and ambitions. As the board of the network forms, it will need to think about its ongoing role in strategy. Arguably, for this organisation more than most, the process of formulating strategy is critical. The board needs to see itself less as the "owner" of the strategy and more as the custodian of an effective process that will engage the creativity and diversity of the whole network.
4. Defensible strategic decision making
Defensible strategic decision making means recording a clear rationale for all the decisions made and the discussions that led to the decisions, including reference to legislation where relevant. It is also important that an AHSN regularly checks its delegations and that its representatives know the limits of any authorisations from their parent organisations.
It is important that the body and its constituent members are able to defend the process used for making decisions to ensure that possible challenges through areas such as judicial review can be effectively rebutted.
5. Ensuring accountability
A review of the prospectuses of aspirant AHSNs suggests some good early thinking has gone into governance architecture, including the composition of the board and the approach to ensuring its accountability to the wider membership. Most agree that operating this accountability in practice needs further work.
Developing a mutual peer-to-peer accountability is more likely to be effective than the traditional command and control approach to holding organisations to account. A non-executive presence will also be vital, particularly in helping to mediate between competing interests.
Although the quantum of central government funding is not yet known, it is clear that designation will attract central resource. Experience teaches us that funding frequently comes with the "dead hand" of an onerous performance monitoring and accountability frameworks. Boards will need to give careful consideration as to how they balance these accountabilities.
6. Conflicts of interest
There will need to be a transparent structure with a process for disclosure of conflicts so the integrity of the actions of the AHSN is maintained and its activities are demonstrably for the benefit of the system as a whole and not skewed to the benefit of a smaller section of stakeholders.
A key factor that will influence whether AHSNs can deliver on the innovation front will be the extent and effectiveness of industry participation in the network.
In governance terms, industry involvement in the organisation could result in damaging conflicts of interest if specific companies are involved. Therefore, in some cases it may be easier to create a representative cross-section group of local industry representatives which may look to have general representation in the AHSN rather than having individual organisations represented.
There is much good and bad experience of this across other sectors and the NHS must seek to explore this before simply attempting to impose its own culture on this interface.
7. Shaping the legal AHSN structure
A key challenge for the leaders of AHSNs will be to identify the vehicle that will allow the organisation to thrive and develop innovative activities that are not yet identified, while retaining a robust governance structure.
The expectation of an incorporated model gives an AHSN a choice of a number of different legal entities, such as companies limited by guarantee or community interest companies (though there may be some issues around the asset lock that comes with this form of entity).
The legal structure could then take a simple form, with members in a not-for-profit incorporated entity electing board representatives for specific areas, and with each member being granted equal rights in the structure.
Other variations could include considerations around granting different members different rights to participate within the organisation. However, the model should be flexible and adaptable to incorporate the potential admission and removal of members from the network if required.
There is always a danger in a structure such as an AHSN that the involvement of a large group of disparate entities from a variety of sectors will encourage debate but effectively hamper decision making.
Conclusion
There is no detailed prescribed format or configuration as to how AHSNs should look. The decisions taken by an organisation locally should be determined by its own circumstances and ambitions.
If AHSNs are to really be the "gateway to the life sciences industry" their governance must be robust and capable of integrating with other industrial models without stifling the creative potential that is the lifeblood of this policy initiative.
Robert McGough is a partner at DAC Beachcroft, Sue Rubenstein is a director at Foresight Partnership