STPs could be put in charge of collecting patient data at regional level
Patients will be able to control how their data is used, NHS England document says
DH funded project has already implemented regional data banks in northern cities
Accountable care organisations and STP footprints could be given responsibility for collecting patient data, according to a proposal being drafted for consultation by NHS England.
Data could be collected at regional level and then fed into a national "data lake", the document said.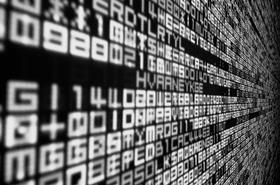 The dataset would provide a "near real time" supply of identifiable and pseudonymised patient data for patients, industry, clinicians, NHS England, the Care Quality Commission and NHS Improvement.
By making the data collection regional rather than national, it is hoped there might be less "pushback" from the public. Care.data – the previous flagship programme to join up patients' data across the health and care system – was criticised by privacy campaigners and patient groups before it ended last year.
The concept of the "data lake" is described in Target Architecture, a draft summary of a summit of national and international health IT experts in November. The document has an introduction by Will Smart, chief information officer for health and social care in England.
According to the proposal, self-organising regions such as sustainability and transformation plan footprints or accountable care systems would become the public face of the "data lake".
This would effectively distance the project from NHS Digital and the National Information Board and present the project as a local initiative.
Each regional team would be responsible for 2-5 million people. The summary said that in other countries, smaller regions have been able to "enact laws and regulations over health data sharing without major pushback".
Patients would play an active role in generating and using data as well as controlling how heath and care providers use their data, the document said.
With patient permission, "near real time" patient data will be put into the data lake via smaller, regional platforms "underpinned by key national capabilities", which will enable the data to be aggregated nationally.
These regional platforms will be fed by data from patient apps, GP medical records, hospital medical records and Genomics England.
All data would be protected by the recommendations in last year's Caldicott review into data security.
There is a precedent for regionally based data banks. The Connected Health Cities programme collects data from four cities in northern England and has been successful in winning public trust.
Connected Health Cities is funded by the Department of Health, however the infrastructure for the regional data lakes would be commissioned and paid for locally.
The proposal does not contain information about costs or timeframe for the scheme.
An NHS England spokesman said: "We remain committed to the use of data and digital technology to improve patient care and health outcomes. This draft consultation looks at some of the ways we can best achieve this across the NHS."
Phil Booth, coordinator of campaign group medConfidential, said: "NHS England's national data lake is a centralised database which will flow clinical data across the health system. Copying Genomics England's patient data and selling it through 'NHS England Datamart' should be seen as the ultimate grab for the most private details of patients that it clearly is."
Mapped: Cost of backlog hospital repairs facing every STP area
1

2

Currently reading

STPs could be put in charge of collecting patient data