The NHS needs to be realistic about GP practices' and patients' readiness to use technology for making appointments, says Sophie Castle-Clarke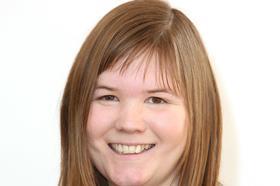 "If the rest of the world is using smartphones, the NHS is still using a Nokia 3210." This was the view of a senior nurse at a large acute hospital I recently visited for a few days. And they are not alone. The NHS's struggle to use technology to its full potential is widely acknowledged.
However, all GP practices are now contractually obliged to offer online appointment bookings; an indication perhaps that the winds are (slowly) changing.
We know from our research that online appointment booking is theoretically very convenient for patients. It can provide a greater range of times and dates for available appointments and improve patient satisfaction. It can also help patients remember their appointment. Anecdotal evidence suggests fewer appointments are missed when they are booked online.
But recent statistics show that just four per cent of all GP appointments are being booked online. So what's going on?
Why is uptake so low?
Booking an appointment online may not be as simple as it first seems. Patients need to register for online access in person and then go through a host of log-in procedures which can be confusing and off-putting.
Just over 30 per cent report that they know they can book appointments online
And that's assuming that everybody is willing or able to switch to digital channels. In the UK, over 12 million people lack basic digital skills. What's more, recent figures show that almost two thirds of people aged 75 and over, as well as a third of 65-to-74 year olds, do not use the internet at all. This is significant given that older people are likely to be the biggest users of primary care services.
Lack of awareness is also a barrier to uptake. Although patient awareness of online services has increased in the last year according to the GP patient survey, levels are still relatively low; just over 30 per cent report that they know they can book appointments online.
It's not easy for practices either
Unfortunately, offering online bookings is not quite as simple as just putting a page up on a practice website.
Practices must also guard against patients misusing the system
Unlike other industries like budget airlines, GP surgeries can't try to force uptake by removing traditional, offline access to the practice or by making these routes more expensive.
It is also important to ensure that patients who are using online appointment systems do not take all of the available appointments, leaving the practice incapable of meeting same-day demand.
Practices must also guard against patients misusing the system. Our research revealed cases where patients booked same-day appointments for routine administrative tasks like gaining a fitness note for a parachute jump. In other cases, acutely unwell patients were booking appointments for several days' time. The absence of a triage system means patients can book appointments with the wrong member of staff, and end up seeing a doctor for a routine test that should be performed by a nurse.
These challenges mean practices often have to work hard to make online appointment booking a success. One practice we spoke to had spent a year refining its triage and online booking systems. As a result, it makes only 60 per cent of all appointments available online, alongside a telephone triage system staffed by a duty doctor to meet same-day demand. The practice has also introduced a three-day lag to online appointments to ensure they are not booked inappropriately.
Another practice we spoke to makes all appointments available online but monitors uptake carefully. Managers felt that once over 50 per cent of appointments were booked online they would need to reduce the number of online appointments, to ensure patients that are offline are not disadvantaged.
What does all of this mean for the future of online appointment booking?
Online appointment booking is a good service for those who want to use it. It should be offered to improve patient convenience and choice. But policy makers need to be aware of the effort it can take on the part of GP practices, even without time-consuming attempts to encourage uptake.
In her review of digital services in the NHS, Baroness Martha Lane Fox suggested using GP practice targets to improve uptake: 10 per cent of patients using online services initially, rising to 20 per cent by 2017-18. Since the NHS can't mimic the approach of other industries by removing the offline alternatives, practices will instead need to take a gentler approach; through demonstrations and how-to guides for patients.
While the ambitions for online booking and triage systems are bold, we don't currently have a clear enough understanding of the models that are needed to help practices improve efficiency in administration or manage demand.
NHS leaders will need to listen to the experiences of the patients and staff who are using online booking services. But in the context of an already stretched primary care sector, they also need to be realistic about how much practices can be expected to prioritise these tools.
Sophie Castle-Clarke, fellow in health policy, Nuffield Trust