Video technology has matured to the point of giving NHS front-line staff secure, virtual and instant access to clinical specialists. The result: reduced hospital admissions and improved patient outcomes
Video tech in clinical settings is not new. But often world events are the catalyst for accelerating change, so it's only recently that video tech has seen widespread healthcare use.
In the past 24 months, we've all learned new ways of working and socialising as we started spending much of our time online and on video calls, to stay entertained, informed and in touch. Healthcare is no exception as, like every industry, video conferencing technology has become part of the workday.
Sponsored by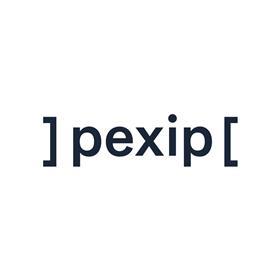 For the NHS, however, this type of technological innovation enables more than a convenient way to connect people. It holds the potential for transforming healthcare for patients and clinicians. Indeed, according to a report from Nuffield Trust, "the covid-19 pandemic has resulted in the rapid adoption of digital technology in the NHS and significant changes in the delivery of services more widely. There has also been a surge in patients' uptake of remote health services, including registrations for the NHS App, NHS login and e-prescription services."
If we consider this from a video conferencing technology perspective, it's possible to virtualise any clinical interaction. For example, a first responder using wearable tech, either chest-mounted or eyewear, can have access to clinical specialists while the patient is still at the incident site or on route to a hospital.
Accurate, timely diagnoses
Getting patients to a hospital for assessment is often traumatic and time-consuming, and the presence of covid increases their risk of infection. But if a first responder in the field had virtual access to a clinical specialist, they could triage patients on-site so they could be admitted to the right unit immediately upon arrival at the hospital.
This benefits the patient and the family, who don't have to wait while they are being assessed. For the hospital, it reduces admissions and frees up resources, which are already often stretched thin.
This technology is also useful in other healthcare settings. General Practitioners can for example use video technology for home consultations. Individuals can now have a video consultation during their lunch break on their handheld device, saves them the trouble of taking a day off to sit in a waiting room.
Of course, it doesn't replace face-to-face appointments, rather it complements them. A lot of preparatory and follow-up appointments can be made virtually to reduce the burden on the NHS.
One NHS Trust we work with has created a secure virtual consultation room in a hospital. Clinicians from across the country, even the world, can dial in, giving people easier and more immediate access to specialist care. This paves the way for possibilities that are limitless, and exciting!
Secure, accessible and reliable technology
Previously, concerns about privacy and security were the main barriers to video tech being widely embraced in healthcare. Now there's a greater realisation that it is secure, easy to use and — with the availability of 4G and 5G networks — very reliable.
There's also greater compatibility with existing systems and platforms, so users don't have to invest in new equipment. Plus, it's customisable and fits easily with a clinician's workflow — they can join a call with one touch of a button or with a voice command. When clinicians see it and use it, a reaction we often see is: "How did we not know this was available? It's exactly what we have been looking for."