Today sees the start of new data protection laws in the UK – and NHS organisations will have spent months ensuring their policies and procedures around personal information comply with the changes.
But will they have been successful or will there still be loose ends in what has been a mammoth task for many organisations?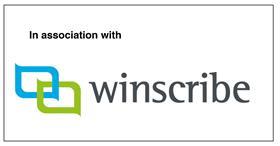 In June, an HSJ webinar, sponsored by Winscribe, will look at some of the areas where compliance with the General Data Protection Regulations (GDPR) may have been overlooked. On the panel will be Andrew Harvey, chair of the Sussex-wide information governance group and head of information governance at two Sussex trusts; and Ian Gibbons, head of customer strategy and data protection officer at Winscribe who will talk about how suppliers can help trusts.
Register now for the webinar and your chance to put questions to the panel. We will be live at 12.30pm on 21 Jun.