A senior NHS technology leader says artificial intelligence and other transformational technologies are a "pipe dream" in the NHS until the quality of its data improves.
Speaking at the E-Health Week conference in London today, Matthew Swindells, NHS England's national director for commissioning operations and information, said the NHS was "wasting time" collecting different versions of the same data, which often gave different answers.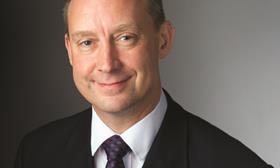 Mr Swindells gave the example of the "madness" of a clinical commissioning group, hospital trust and NHS Digital all recording different figures for emergency admissions at the same hospital.
He said: "It is such a waste of our time. We have to get to a single source of the truth; we have to get to one set of trustworthy data that we are all using.
"The number of people that aren't getting hip operations because we are paying people to sit around and argue about whether we got the referring GP right is outrageous."
Without better quality and consistent data across the NHS, many of the technologies that could transform care, such as artificial intelligence and predictive analytics, were not possible, Mr Swindells said.
This meant the NHS first needed to get better at "linking data and sharing data, and getting the data quality right".
"Your predictive algorithm is worth nothing if it is based on crap data," he added.
NHS Digital has several projects underway to improve the quality, collection, processing and disseminating of NHS patient data at a national and regional level.
These would collectively replace elements of Care.data – the national NHS patient data collection, linking and sharing scheme that closed last year after criticism from privacy groups and GPs.
However, many of these new data projects are awaiting the government's response to Dame Fiona Caldicott's review into data and patient opt-outs in the NHS, which has been held up by pre-election purdah.
Purdah has also had an impact on the conference, with several speakers, including Mr Swindells, declining to take questions from the audience.