HSJ research finds just 78 trusts with technology chiefs on their boards
Matt Hancock wants board-level chief information officers at every trust
HEE technology lead: "CIOs on boards is 'means to an end"
Two in five trusts have told HSJ they do not have a director with IT responsibility on their board, prompting health secretary Matt Hancock to renew calls for every trust to do so. 
A year ago, Mr Hancock said chief executives "should be asking serious questions of themselves" if their trust did not have a chief information officer on its board, or have the CIO report to the chief executive.
Of the 200 trusts which responded to HSJ (see research at the bottom of this story), 114 said their organisation had a CIO while another 48 said CIO duties were carried out by staff with a different job title, such as finance or medical director, or director of digital services, director of IT, or director of transformation.
Of those 162 organisations, 84 — 42 per cent of the total 200 which responded — said their CIO or director responsible for IT did not sit on their board. Seventy-eight had either a CIO, or another director who is responsible for IT, who sits on their board.
For a further 38 trusts, it is not known whether they have a director with IT responsibility on their board, as they did not specify to HSJ, although they do not have a dedicated CIO.
Nine trusts — including three acute providers — reported not having either a CIO or chief clinical information officer.
Asked about the figures, Mr Hancock told HSJ the NHS needs people who understand technology across health systems, "especially at senior leadership levels".
"We are seeing progress, but there is still more to do," he added.
"I want to see a CIO or chief clinical information officer on the board of every local NHS organisation, and I am determined to make that a reality."
CIOs on boards — 'the means to an end'
Although only 162 of the 200 trusts which responded to HSJ reported having a CIO or similar-level staff member, every trust is likely to have a person who is responsible for IT.
But, as HSJ's research lays bare, there is wide variation in the job titles and duties held by CIOs and IT leaders in the NHS, which experts say makes the question of them being on boards a nuanced issue.
James Freed, CIO for Health Education England, told HSJ informatics jobs in the NHS are currently not defined as well as clinical professions or accountancy, despite the profession not being new to the health service.
"You will almost always have someone whose responsibility is technology, information, data and knowledge, and that's what my definition of a CIO is — they might not just be called a CIO," he said.
"My sense is… that we are pretty much at saturation in terms of leaders in large organisations whose remit and responsibility is to make the best use of the data and technology. I would be surprised if we see a significant growth in terms of number of people in those roles."
Asked if these leaders need to be on a trust's board, Mr Freed said it is an "excellent idea", but he stressed it is "the means to an end".
"While I have absolutely no doubt that, as a policy direction, it will make an improvement in most cases to an organisation's ability to extract greatest value from digital, it's a proxy."
The CIO view
Beverley Bryant, who was appointed chief digital and information officer (a board-level job) at Guy's and St Thomas' and King's College Hospital foundation trusts in August, believes having a CIO on the board sends a message to staff that the organisation sees digital "as the core part of how we intend to work".
She told HSJ CIOs should contribute to their trust's strategic and business agenda and CIOs must not "only spring to life when the IT gets discussed".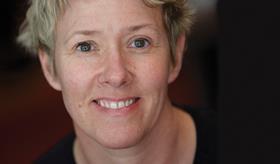 "If I'm seen to be contributing to those discussions that aren't about IT, that builds confidence in my colleagues which opens up to them how digital can help them," she said.
"That's why it's important having a CIO in the boardroom."
Tom Norton, the CIO of Yeovil District Hospital FT who sits on the board, said being on the board means he can provide an "immediate response" to questions and issues raised by other directors.
"In other trusts I've worked with I've experienced non-executive directors whose view of digital is a printer and a workstation," he said.
"I just provide a greater level of insight at the point of a board that means NEDs and directors have an immediate understanding of what's going on."
Being on the board has also helped "escalate and prioritise" issues around cybersecurity by "converting" the risk into a language that directors can understand, he said.
Reporting through the right lens
However, Mr Norton added trusts with "really strong governance and reporting" could argue their boards have all the information required without a CIO on the board.
"For example, a finance director can be completely capable of covering the high-level duties that fall to a CIO at board level, but that would depend on the FD having an interest in IT," he said.
"Also, as an FD you're only going to have a certain amount of percentage of time to dedicate to the [CIO] task."
Mr Freed said one problem which can occur when the CIO does not sit on the board is the reporting of digital and technology progress tends to be done "through a finance lens rather than a service transformation, quality, safety or satisfaction lens".
"As with any decision that only has one major perspective, you run the risk of not making the right decision," he said.
"In general, I would be more eager to see a CIO on a board or reporting through a transformation director. The finance lens is happening more than transformation, but less than it used to be."
HSJ contacted five trusts whose CIO does not sit on the board, but none of them were able to comment. The figures cited in this story were collected in September and October.
Source
Information obtained by HSJ
Two in five trusts failing Hancock's leadership target
1

Currently reading

Two in five trusts failing Hancock's leadership target

2