HSCIC publishes fresh data on people opting out of Care.data
Data reveals wide variety in opt out rates across country
Campaigners say it is further evidence of botched Care.data rollout
Up to 1.5 million people have registered to opt out of the controversial Care.data programme, requesting their records do not leave their GP practices except for direct care or in "exceptional circumstances".
People were belatedly offered the option of not sharing their record as part of the Care.data programme, which is aiming to link up patient records across care settings.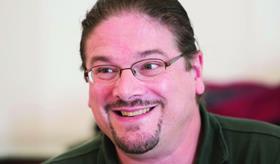 The Health and Social Care Information Centre data published on Tuesday said there were "1,461,877 instances of type 1 opt out codes", in GP records as of April 2016 across England's circa 7,400 practices.
A type 1 opt out, one of two opt out options, prevents a person's record being shared outside the practice for purposes other than direct care, except for in certain exceptional circumstances.
The HSCIC said the number of people opting out could not be known exactly from the number of codes recorded in records, because a single person could potentially have several records across different GP practices.
However, campaign group MedConfidential said that while the number may not be precise, it gave a broad indication of the number of people requesting their data did not leave their practice.
Phil Booth, coordinator at Medconfidential, said there was a huge variety between practices in the proportion of their registered list which had opted out. Some had a single figure number of opt outs while others had thousands.
He said most practices had opt out rates of between 0.5 and 15 per cent but some had very high rates, indicating they may have written to patients to invite them to make a decision, or ran an "opt in process" themselves.
There was also a group of practices with very low levels of opt outs, indicating patients were either not informed of the option or there may have been a processing error by the surgery, Mr Booth said.
He added: "With most practices having opt out rates suggesting patients were informed but not opted out on a blanket basis, it shows GPs can generally muddle along quite well even when the direction from NHS England is a shambles.
"The HSCIC has said that it will honour all objections, except in 'exceptional circumstances', the obvious one being a public health emergency.
"We understand there will be around five categories for overriding objections and that one in particular may be being interpreted extremely widely. We are pressing for more transparency around these arrangements."
The release of type 1 objections follows a similar data publication last month showing more than 1.2 million people had requested their "personal confidential" data not be shared outside of the HSCIC to third parties such as researchers, for purposes beyond the individual's direct care. This is known as a type 2 objection. The HSCIC said that from 29 April it had stopped sharing the data of people who had registered type 2 objections.
This follows the centre being forced to admit last year it had been unable to implement around 700,000 type 2 opt outs because it did "not currently have the resources or processes to handle such a significant level of objections". The admission was met with anger by GPs and privacy campaigners.
The HSCIC said it was not possible to compare the two lists to say how many patients had registered both objections. MedConfidential said it was likely patients registering a type 1 objection also registered a type 2, so it would largely be the same cohort of patients in both groups.
The opt out options were offered to patients as part of the Care.data programme in February 2014. The flagship programme was designed to link up GP data with hospital episodes statistics, and eventually other sources of patient information, to create a rich database.
NHS England was forced to pause the programme after a backlash from GPs and campaigners who said the public had not being given information about what was happening to their personal data.
Four clinical commissioning groups are officially piloting the project, but substantive progress is not expected until after the publication of Dame Fiona Caldicott's review on sharing records and patient consent. This is expected following next month's European Union referendum.