More than 400,000 women missed their final routine breast cancer screening over nearly a decade because of an IT failure, Jeremy Hunt said today.
The health and social care secretary said in Parliament it was not known how many deaths were linked to the missed screening tests, but it was estimated between 135 and 270 women had their "lives shortened" as result of the error.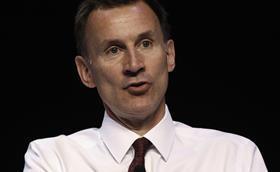 "There is likely to be some people in this group that would be alive today if that failure had not happened," Mr Hunt said.
Of patients affected by the failure, around 140,000 have since died but the remaining 309,000, now all over 70, were being contacted to be offered additional screening.
All of them will be offered a screening date before the end of October this year.
Mr Hunt said an independent review, chaired by Macmillan Cancer Support chief executive Lynda Thomas and consultant oncologist Professor Martin Gore, would examine the harm caused, the nature of the failure and how it went undetected for so long.
The inquiry is expected to report back in six months.
Any patient shown to have died or suffered harm as result of missed test could be eligible for compensation, Mr Hunt said.
He continued: "Irrespective of when the incident started, the fact is that for many years oversight of our screening programme has not been good enough. Many families will be deeply disturbed by these revelations.
"It is incredibly upsetting to hear that you did not receive an invitation for screening at the correct time and totally devastating to hear you may have lost, or about to lose, a loved one as a result of administrative incompetence."
"So, on behalf of the government, Public Health England and the NHS I apologise wholeheartedly and unreservedly for the suffering caused."
The woman affected had missed their last screening between 68 and 70-years-old. The fault was uncovered in an Oxford University randomised trial focused on extending screening to older woman, but affected woman involved in the routine screening programme as well.
Mr Hunt said the error was linked to an upgrade of an IT system controlling breast screening invitations in 2009.
This upgrade provided local organisations with more detailed information about a patient age but it had caused the algorithm that manages screening appointments to stop booking women for their final screening appointment.
Mr Hunt said: "We think it was a single IT mistake made right at the start of the programme. Nevertheless there must have been clues that could have been picked up."
There were also variation in how different regions invited woman to participate in breast screening that contributed further to the error, he said.
These problem was not uncovered until Public Health England, which now runs breast screening nationally, upgrade its IT systems in January.