Clare Wexler examines why commissioners and patients must behave differently if care pathways for the treatment of chronic disease are to improve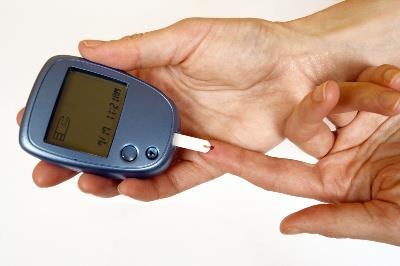 There can be little doubt that improving the management of long-term conditions is one of the NHS' biggest priorities. Around one in three people in the UK are currently living with a chronic condition, and £7 of every £10 spent on the health budget goes towards supporting them. It is estimated that by 2018, nearly three million people will have three or more conditions at any one time.
'It is time for the NHS and patients to think differently. Technology will undoubtedly sit at the centre of the solution'
The impact on the health service, both in terms of cost and the ability to deliver quality care, is significant; demand is dramatically outstripping resources. The impact on patients, however, is even more critical. Health outcomes are suffering as, all too often, patients become disengaged from their care and are forced to endure unnecessary hospital treatment or sustained unemployment, because their condition has not been managed optimally.
The health secretary has vowed to free patients with chronic diseases from the "merry-go-round of doctors' surgeries and hospitals" – but, without meaningful change, the situation will only get worse.
To progress, we not only need to change the way the NHS works, but we must also transform how patients interact with their healthcare, and redesign care pathways to put patients at the centre of it.
The current model of managing long-term conditions is unsustainable. The tipping point is fast approaching; it is time for the NHS and patients to think – and behave – differently. And technology will undoubtedly sit at the centre of the solution.
Technology: the great enabler
The discussion has now moved beyond debating whether technology can play a part in transforming patient care – to succeed, it must. Tomorrow's healthcare model must optimise technology, harness the power of information and share it across the health and social care system in ways that join up care, connect organisations and empower patients.
Moreover, if the NHS is to deliver patient-centric services built on the principle of "no decisions about me, without me" – and in the process, facilitate more effective management of chronic disease – the integrated use of innovations such as telehealth and health coaching must become the rule rather than the exception.
'In isolation, educating patients is not enough to bring about true behavioural change'
The NHS mandate outlines an NHS Commissioning Board objective to drive a substantial increase in the use of technology to help people manage their health and care. It encourages clinical commissioning groups, providers and local councils to collaborate to overcome the practical barriers that prevent services working together effectively – and, in particular, it challenges local commissioners to stimulate the development of innovative, integrated service provision across primary, secondary and social care.
The mandate promises to make "significant progress" towards helping patients with long-term conditions to benefit from telehealth and telecare, enabling them to manage and monitor their conditions at home, thereby reducing avoidable hospital admissions and improving health outcomes.
New landscape
With the emergence of a new NHS commissioning landscape just around the corner, CCGs and local authorities must work in partnership to ensure that local health and social care budgets are not eroded by the inefficient management of long-term conditions. The most proactive will take advantage of innovative technologies that already exist.
At a national level, tools to assist shared decision making between patients and clinicians are being implemented as part of the quality, innovation, productivity and prevention Right Care programme and are, at present, providing patients with vital information across key diseases areas.
Although this provides a powerful platform to nurture informed patients, it is widely recognised that, in isolation, educating patients is not enough to bring about true behavioural change.
Individuals diagnosed with long-term conditions commonly require ongoing support as they seek to adapt their lifestyles. Health coaching, therefore, is emerging as a valuable integrated adjunct to shared decision making, which can help patients manage long-term conditions.
Integrated health coaching
Health coaching programmes are proven to be highly effective in driving behavioural change among patients, to support specific disease management programmes. Their implementation is a simple and natural extension of existing processes.
With early intervention widely accepted as the most practical and effective way of managing long-term conditions, patients at high risk of developing them, who could benefit most from health coaching, will commonly have been identified through standard risk stratification exercises within local health organisations.
In the health coaching model, specially trained health practitioners act as individual case managers, and regularly engage in bi-directional telephone dialogue with target patients, combining treatment and lifestyle advice with education and disease management principles.
'Building a new model for the management of long-term conditions is not impossible, it's already happening'
This can help ensure patients adhere to recommendations in line with care pathways set out by local clinicians and commissioners. Crucially, health coaching programmes are conducted in partnership with local health organisations, ensuring that clinicians maintain total control of the patient relationship.
The approach has been shown to motivate patients towards a readiness to change their unhelpful thinking patterns. It can facilitate their confidence and skills in self-management, encourage behavioural change and also helps them prepare for consultations and proactively consider treatment options.
Moreover, with patients conscious that consultation time with their GP is limited, health coaching provides a valuable opportunity for people to discuss the longer-term management and implications of their condition, thereby proactively managing their disease.
Evidence increasingly underlines that, when health coaching programmes have been deployed, patient satisfaction levels have soared and outcomes have improved. What's more, as a consequence of individual behavioural change, unplanned emergency care across all sectors of the NHS and social care naturally reduces, resulting in positive implications for the local health economy. The approach has clear benefits for all key stakeholders:
Patients: quality of life improves, with fewer chronic episodes putting people in greater control of their condition.
GPs: managing patients with long-term conditions becomes more effective and cost effective, while total control of patient care is maintained.
NHS: costs reduce and system capacity increases due to the avoidance of unplanned emergency care.
Integrating care
Integrated health coaching programmes are underpinned by robust technologies. Health coaches routinely – and transparently – capture vital health data and share it securely with key stakeholders across the health and social care system. This can alert clinicians to when intervention may be necessary, inform future consultations and join up care.
As technology advances, the potential to integrate health coaching with mobile telehealth applications provides a powerful opportunity to tailor personalised care, thereby ensuring the right message gets to the right person at the right time via the most appropriate route, be that by telephone, text message, online or mobile app.
In an integrated care system, the key components of patient-centric services cannot operate in isolation. Electronic healthcare and telehealth offer tremendous potential to transform services but, on their own, they will achieve little – they must be joined together.
Health coaching provides a human mechanism to sit at the centre and evaluate all available linked data, as well as identifying areas where technology can help reduce costs and improve care pathways. Holistic systems that combine shared decision making, telehealth and health coaching are, therefore, critical to the effective management of long-term conditions.
To optimise the opportunity, tomorrow's commissioners must capitalise on today's innovations. Fully integrated, scalable systems, which can transform patient services, can be implemented quickly and easily at low cost. Building a new model for the management of long-term conditions is not impossible – it's already happening. And it works. It just requires some innovative thinking.
Clare Wexler is chief executive of Totally Health