The Academic Health Science Network's Atlas of Solutions in Healthcare launches today, bringing together great ideas on tackling variation, as Tara Donnelly explains
We have a great tradition of invention in healthcare in Britain; from William Harvey describing blood circulation in 1628, the discovery of antibiotics, the smallpox vaccine, DNA and sequencing, inventing the CT and MRI scanners, conducting the first blood transfusion and having more Nobel laureates in medicine and physiology than any country other than the US, which is five times our size. But I'd argue that discovery is one thing: it's high time there was a Nobel Prize for spread.
Spread – by which I mean at scale adoption of an innovation – is the way we will move from unwarranted variation in the NHS; from pockets of poor performance contrasting with beacons of excellence, often in a single geography, to improvement at scale to touch many more lives.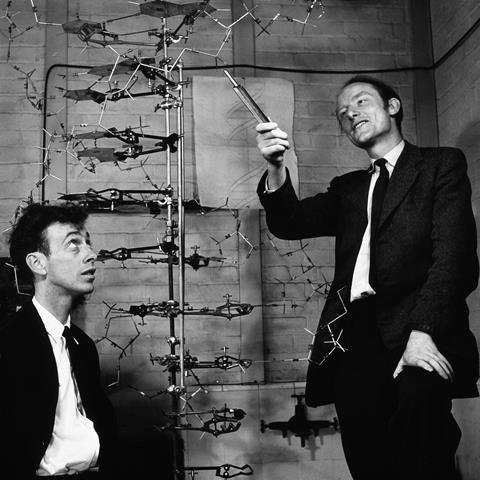 It's time to get serious about spread.
We could stop innovating right now and there would be a good sized backlog of evidence to implement. I believe that we should focus now on systematic application of what we know works; the proven innovations that the research tells us is effective, that in many cases the National Institute for Health and Care Excellence has declared good practice, and now make them common practice across the NHS.
Spread is not simple and indeed it can be tough. The results from an innovation need the application of local intelligence to work elsewhere. The science of spread tells us that to emulate the success of others' changes is likely to require time, energy and resources. Networks need to be effectively activated. Leadership judiciously selected. Hearts as well as minds persuaded. Data is often essential. Implementation engineering skills are needed to support staff make changes that are sustainable.
Wheel reinvention
The "Right Care" movement is demonstrating significant unwarranted variation between CCG populations which ought be more similar. This work and the excellent NHS Atlas of Variation provides a helpful diagnostic on where to focus. Within acute care, standardisation of clinical pathways has been central to improvements such as enhanced recovery after surgery, and exactly the same benefits exist elsewhere; the trusts linking with Virginia Mason, Intermountain and IHI are hearing at first-hand about the centrality of this. What we now need to do is rigorously apply the solutions to the variation we diagnose.
The atlas provides a range of examples, from every part of the country, of solutions that have worked. Each solution is pithily written, evidence based and data rich
But the very first step in tackling variation is understanding what the leading solutions and candidates for spread in fact are, and even better if as an improver you can learn from others who've worked in that space, grappled with the same problems and can give tips to avoid wheel reinvention.
This is where learning from across the academic health science networks of 15 organisations covering the 53 million population of England can be tremendously useful. So we've brought together examples of great candidates for spread in a new AHSNs' Atlas of Solutions in Healthcare launched today at the NHS Innovation Expo. This is at atlas.ahsnnetwork.com and can also be accessed on the front page of NHS Improvement's website, within its improvement directory.
The atlas provides a range of examples, from every part of the country, of solutions that have worked. Each solution is pithily written, evidence based, data rich, with the practical information improvers need to move to spread as well as contacts to follow up where more support would be valuable.
Examples in practice
With the development of five year place based transformation plans, we have a clearer line of sight to the improvement areas each sustainability and transformation plan patch seeks to tackle. Being able to scale up improvement work rapidly will be important if these visions are to be realised, making this atlas a valuable tool in the armoury of advancing the Forward View.
Do have a look at what is working elsewhere. These are just a few of the examples you will find in the atlas:
There are now 33,000 people being supported to manage their own healthcare via supportive text messaging that's reducing hospitalisation, costs 8p per interaction and is saving between £300 and £1,000 per patient across the North East and Cumbria.
A curative treatment for distressing and debilitating C. Difficile, made possible by the creation of a "bank" for the treatment on the south coast.
A simple home test predicting exacerbations of respiratory conditions in high-risk patients before they require hospitalisation, and often preventing it from the East of England.
Escape-pain, a NICE-approved exercise programme for people with joint pain, who make up a day a week of a typical GP's workload, cheap and exceptionally effective at reducing pain while improving mobility and mental health, across south London and beyond.
A light mask that can prevent diabetes-induced blindness supported by the South West, Kent, Surrey and Sussex and North East regions to get into production.
A highly effective Workplace Wellness scheme run across Yorkshire, with 43 per cent of people flagged as having a risk factor for cardiovascular disease improving their health, and the programme saving £3 for every pound spent.
A platform that has radically increased the number of patients entering into clinical trials designed in Manchester that reaches across the entire geography of the North of England.
The National Innovation Accelerator, which identified 17 scalable solutions that have now reached 345 organisations and millions of patients across the NHS.
If you'd like to submit a proven innovation to join the ranks of these solutions, get in touch by emailing atlas@ahsnnetwork.com with your information and evidence in the same format for our editorial board to assess. The deal is that you will need to be prepared to help others seeking to spread your solution. It's a noble cause as we develop a new British tradition of spread and consistent adoption at scale and pace.