Have your say to Jeremy Hunt

Jeremy Hunt's ambition for the NHS to be paperless by 2018 is a significant challenge for both the NHS and its private sector partners.
However, the health secretary says the rewards on offer from greater digitalisation of the health service are significant both financially and for patient safety standards.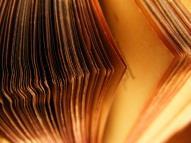 HSJ, in association with BoardPad, is giving NHS and technology professionals a unique opportunity to send a strong message to Mr Hunt about what the existing barriers are to achieving his goal and what can be done to help both NHS trusts and private sector NHS partners better deliver on the ambition.
We are asking NHS and technology professionals to fill in a short questionnaire, the results of which will be discussed at an expert roundtable with senior healthcare leaders who will collaborate on an open letter on the sector's "asks", which will be published in HSJ and sent to Mr Hunt.
The survey explores:
What the existing barriers are to achieving Jeremy Hunt's goals.
What NHS and technology professionals think can be done to alleviate this challenge.
Attitudes across a broad spectrum of the NHS and health technology communities towards Mr Hunt's ambitions and NHS England's plans for achieving that vision.
All responses will be treated anonymously.
As a token of our appreciation, respondents will have the opportunity to enter into a prize draw to win one of five free annual digital subscriptions to HSJ.
Complete our survey, have your say, and help lead the way to a paperless NHS.