Unravelling the IT contracts of strategic health authorities and primary care trusts before they dissolve in April is complex. Ross Clark provides some guidance through the process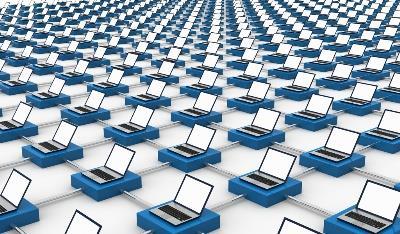 Identifying and transferring IT assets, and sorting out IT services and contracts, as part of any NHS restructuring is problematic. While it is relatively straightforward to count up obvious tangible assets (like the number of computers in an office), IT contracts for services can be relatively complex to divide up, particularly where services are shared and contracts involve multiple parties.
'The DH expects a copy of the contract to transfer to the recipient. This presupposes a written contract exists'
In this regard, strategic health authorities and primary care trusts are currently engaged in the transition process to transfer their systems to new recipients when they are dissolved on April 1.
The Transfer Documentation Guidance, issued by the Department of Health last October, proposed the use of some template annexes to help to: a) guide SHAs and PCTs in identifying their IT assets and liabilities; and b) document the transfer of assets and liabilities to recipients.
Of these templates, the use of "Annex 2 (sample list of assets and liabilities)" is proposed by the DH as a high-level template to assist them to:
identify all of their IT assets and liabilities;
identify the legal owner of the relevant asset or liability;
identify any third-party rights or interests in an asset or liability; and
nominate a recipient (or transferee) of the asset or liability prior to dissolution of the SHA or PCT.
Tangible IT assets include hardware such as computers, keyboards, mice, cables, servers, photocopiers, printers, telephones, Blackberrys, smartphones and iPads. Annex 2 is relatively easy to complete in so far as tangible IT assets are concerned.
There is a column to insert details of the owner and a column to insert the intended recipient of each asset. A key point of completing Annex 2 is that the entity transferring the asset must own the asset.
Avoid the trap
An entity which does not own legal title cannot transfer title. We have seen some clients fall into the trap of listing all IT assets in Annex 2, whether they own them or not.
In such cases, any purported transfer of the assets under a transfer scheme subsequently approved by the DH would be void, as the transferring entity would have no title to transfer in the first place.
In the annex there is also space to list details of third-party rights or interests in the IT asset being transferred. Where tangible IT assets are concerned, this space would typically contain details of licensing or sharing arrangements.
If the SHA or PCT, for example, owns an IT asset but allows other NHS organisations to use it, this is a form of licensing or sharing arrangement, whether the arrangement is in writing or not.
IT contracting arrangements are often more tricky to deal with. Whether for services, hosting, leasing or maintenance arrangements, or for software or database licences from third parties, contracts will fall into the following broad categories:
Contracts which will need to continue beyond dissolution of the relevant SHA or PCT, typically because a clinical commissioning group or other appropriate recipient needs to be able to continue using an asset or service beyond 31 March and therefore needs to step into the shoes of the outgoing SHA or PCT.
Contracts which need to be amended by mutual written consent (where this can be agreed), for example where a CCG, or other relevant recipient, has no need for all the services currently used by an SHA or PCT, but wants some services to continue and others to end or be provided less frequently.
Contracts where the CCG has no further need for the services or arrangements and which should, where legally possible, be terminated.
In all cases, each IT contract has to be reviewed and understood, and the CCG or other new contract recipient should be involved in the process of what happens to existing IT contracts.
Complex arrangements
If the objective is to terminate a contract, but this cannot be legally achieved until a particular window of time in the contract, it is important for the CCG or new contract recipient to understand when that next window of opportunity will arise, as in the long run early termination of unwanted services will save money.
This process of sorting out future IT provision is time consuming and requires human resources, not least to find and read the contracts, but also to understand:
the provisions around termination;
any provisions which impose a duty to give notice to another contract party; or
how the contracts need to be varied (where this is possible) to ensure only wanted services continue.
Unravelling complex shared arrangements, particularly where shared IT business services contracts are concerned, is always the hardest part of any information technology transition for NHS organisations.
In Annex 3 − the template annex proposed by the DH for the transfer scheme − there is a section for "material contracts" and other IT and hardware contracts.
This is the place to list any IT services contracts, consultancy agreements and shared business service agreements that are relevant to the SHA's or PCT's operations.
Counterparties (that is, the contracting parties) to the contracts must be identified, a recipient of each contract identified (to which the contract will transfer once the SHA or PCT has been dissolved) and the date of the contract and a brief description of it should be noted.
Get it in writing
The DH expects a copy of the contract to transfer to the recipient. All of this presupposes that a written contract exists in the first place.
'SHAs and PCTs are now a long way through the process, but there is still time to fill in the gaps'
Sometimes, where shared IT services between NHS organisations are concerned, no written contract exists. Where documentation for a service arrangement does not exist, now is the time to write down the arrangement, even if under pressure in terms of time at this late stage this is done by a simple letter agreement for a nominal consideration.
Where the decision is taken to terminate an IT contract or arrangement before 31 March, a contract does not need to be listed in the transfer scheme documentation.
However, care is needed as there may be residual ongoing obligations hiding in many contracts. For example, there may be final payments to be made, even where a contract has been terminated, and many IT contracts contain ongoing confidentiality or record-keeping duties which continue after termination. Where contracts contain any residual obligations, these must be transferred to a new recipient.
Another area of difficulty is deciphering aspects of intellectual property ownership that are often linked to IT contracting arrangements.
Fill in the gaps
There has been some difficulty where software or databases have been developed, often as part of a shared IT service, or content (in the form of copyright material) has been developed for a website, and it is not now clear which entity or entities own the intellectual property rights in the underlying asset.
Often this is because there was no contract in place governing which entity would own the asset once it was created, or it was wrongly assumed the development work was included in a bigger, overarching contract for IT services.
Where a CCG or other recipient needs continuing access to the asset, now is the time to agree and write down ownership and licensing arrangements which did not previously exist, and ensure the arrangement is entered as a transferring contract in Annex 3.
Transfer scheme documentation must be in final form and ready for signature by a representative of the secretary of state for health before February 28. SHAs and PCTs are now a long way through the process, but there is still time to fill in the gaps.
Ross Clark is a partner at specialist healthcare law firm Hempsons.