A social networking app is aiming to cut into the hundreds of millions of pounds NHS trusts pay to temporary staffing agencies.
The RightStaff platform looks to put trusts directly in contact with the temporary workforce and lower the cost of hiring them by cutting out the agency fee, while allowing the worker to keep a higher proportion of their fee.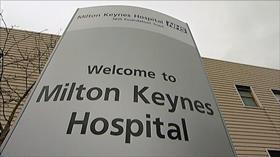 Employment agencies are estimated to take between 10 per cent and 20 per cent of the fee – putting the national total on last year's NHS agency spending of £3bn between £300m and £600m.
The app is being trialled in Milton Keynes University Hospital Foundation Trust and is set to be introduced in three other trusts soon.
Reducing agency spending has been a major focus for trusts and NHS Improvement over the past two years after spending hit £3.7bn in 2015-16.
Terry Corby, strategy director for Ryalto, RightStaff's parent company, said: "NHS Improvement has done a good job with agency caps but there is still scope to disrupt the market. We are not positioning ourselves as an e-rostering system, we want it to be much more of a social network for doctors and nurses".
With the app functioning as a "digital passport", he added, there were also potential savings in pre-qualifying overseas nurses for work in the NHS rather than sending out recruitment teams, as is often the case now.
Mr Corby said RightStaff would not take a fee for each shift, as agencies do, and was aiming to sign up 1 million healthcare workers. He said £10m had been invested in building a "healthcare community that doesn't exist today".
By listing all the available shifts within a given area, the app's creators hope to bring in clinicians who might only have very limited availability and who are not currently part of the workforce at all.
Milton Keynes chief executive Joe Harrison said: "We have been piloting the RightNurse app for a number of weeks, with really positive take-up from staff and great feedback. The app makes the advertising and booking of shifts fast and effective – supporting our internal staffing bank and reducing the need to rely on external agencies to find cover. We have already started to develop RightDoctor for medical staffing as our next innovation."
The deployment of the app is being supported by consultancy EY.
Partner at EY Joe Stringer said: "This has the potential to completely transform the way the NHS engages with staff who want to work in a flexible way. There are no silver bullets to lowering agency spend but we believe this will go a long way to rebalancing the market, bring the role of agencies back to the discreet areas where they add value and improve transparency across the whole workforce."