Sir David Nicholson's departure from NHS England leaves space for a new kind of leader to step up to the challenges facing the service
Sir David Nicholson's retirement at the end of the month will be seen by many as the end of an era.
His departing interview with HSJ sets out his view of the challenges that lie ahead for his successor and ministers. Sir David stresses the need to avoid further reorganisation, but outlines a number of substantial structural hurdles that must be swept away. He warns that failing to do so risks the need for short term cuts, and that regardless of this the NHS may tip into overall deficit in 2014-15.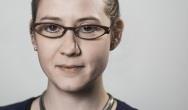 'It is still too early to forecast the end of command and control management in the NHS'
His tenure has encompassed a wide spectrum of challenges, including bringing the NHS out of deficit in the mid-2000s, the "Nicholson challenge", cutting waiting lists and hospital acquired infections, and implementing the current government's reforms. But it is defined by Mid Staffordshire and the fallout from it.
Within the NHS, many will also associate Sir David's time with the dominance of a tough, top-down performance management style. This, he says, was required at the time to drive change, but changing times will require a new approach.
Setting the tone
The increasing need to collaborate with organisations across the health service and outside it will require leaders to look beyond the boundaries of their own organisations. New NHS Confederation chief Rob Webster has called for "system leaders", prepared for scrutiny from all directions.
But it is too early to forecast the end of command and control management in the NHS. The secretary of state's focus on inspection to drive improvement will continue to drive the sort of individual accountability that promotes top-down leadership practices. This will be reinforced by the political and press culture where accountability often translates into blame and bullying.
Simon Stevens will also set the tone. If he restricts himself to being the chief executive of NHS England, using more subtle levers and influencing techniques to drive change, this will promote greater system leadership. But if he seeks to occupy a larger space, replicating the NHS chief executive role, the shift will be less pronounced.
Nicholson exit interview: Rules and structures are blocking change
1

2

3

4

Currently reading

Autocrats, move over. It's time for persuaders to step up