The bluntness of the NHS's nascent contractual model for implementing integration and saving money already appears outdated
The NHS's latest contractual baby, the lead or prime contractor model, is proving to be both a misunderstood and troublesome child.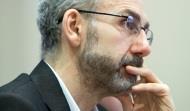 'The loudest objections have come from those that fear a Trojan horse for privatisation'
The approach – in which a clinical commissioning group appoints a single provider or consortium to deliver care for a specific patient population – has been seized on by many as a way to both drive integration and reduce costs.
Oxfordshire and Staffordshire have already hit the headlines. But the model – in various forms – is also being rolled out in Bedfordshire, Bexley, Bristol, Devon, Surrey and Sussex and elsewhere.
The loudest objections have come from those who fear a Trojan horse for privatisation. There have been some high profile wins – notably Circle and Bupa – but a greater number of defeats at the hands of NHS organisations.
Yet Labour's preferred provider proposals would also likely see a lead contractor appointed to integrate care. Indeed, Oxfordshire's "most capable provider" model – which maintains the lead contractor structure, but removes the need for a tender – is attracting attention.
Lower leverage
Under any scenario, whether as the lead or subcontractors, the NHS will continue to carry out most work.
'A domino effect could see an inability to sustain trauma work lead to the demise of Bedford's emergency department'
The real nub of the issue is highlighted by the row between Circle, appointed by Bedfordshire Clinical Commissioning Group to deliver its musculoskeletal service, and Bedford Hospital Trust, which is refusing to become a subcontractor – and has effectively set itself up in competition.
This is the scenario that was avoided in Oxfordshire when the incumbent provider claimed the salami slicing of workload threatened its overall sustainability. However, unlike the situation to the south west, Bedford Hospital has less leverage as the service is small and unspecialised enough to give Circle a greater choice of alternative subcontractors.
That said, this is a high stakes game. If Bedford's concerns did manifest themselves, a domino effect could see an inability to sustain trauma work lead to the demise of the trust's emergency department – without consultation and (seemingly) at the hands of a private provider. This is as close to a nightmare scenario as can be imagined.
Hard-to-refuse demands
And what if Circle fails to locate alternate supply or Bedford takes its case to the regulators? Better to give in to the trust's demands for a minimum income guarantee?
'The model too often involves CCGs transferring responsibilities they should be exercising'
When such a thing was handed out to independent sector treatment centres much was rightly made of the way it undermined the idea of a provider's fortunes being linked to patient choice. But this is an NHS hospital and the demand will be hard to refuse. When the sums are done, how much will the CCG have actually saved?
Trouble and large legal bills threaten to blot the Bedfordshire horizon and on the Surrey-Sussex border a similar situation is brewing.
There is considerable push-back that trusts' concerns are just shroud waving in an attempt to distract from the hard choices they face as their ability to grow their way out of trouble is restricted by tariff constraint.
But CCGs have questions to answer too. The model, as currently being pursued, too often involves CCGs transferring responsibilities they should be exercising themselves, but lack the capacity, capability and/or willingness to do so. Some groups, as in Bristol, are live to this charge, but an NHS covered by prime contractors would have much less need for 211 individual commissioners.
The prime contractor model is growing up in public and should it survive this period of stern examination may yet find a sustainable future. However, compared to the NHS Five Year Forward View vision of scaled up primary care provision or primary and acute care systems as a solution to cost and integration, the bluntness of the prime contractor model as currently conceived already seems out of date despite its tender years.