A specialist trust is set to receive a £27m bonus payment from regulators after a one-off insurance claim boosted its forecast surplus for the year.
The Christie Foundation Trust is now predicting a surplus of £64m for 2017-18, which includes the benefit a forecast insurance settlement and £27m of extra money from the sustainability and transformation fund.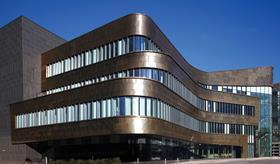 The insurance claim relates to a serious fire at the trust in April 2017, which caused major damage to a research facility. The trust said the claim has not yet been settled.
Under rules set by NHS England and NHS Improvement, trusts that can better their "control total" financial target for the year receive additional payments from the STF above their original allocation.
The extra payments come from money originally allocated to other trusts but that has been withheld because they did not agree a control total or failed to meet their target.
The Christie, a specialist cancer trust in Greater Manchester, had planned a surplus of £10m at the start of the year. Its new forecast for a year-end surplus of £64m suggests the insurance claim totals around £27m, which would then trigger £27m of extra STF.
A trust spokesman said: "The trust has improved its forecast outturn position as a result of an insurance claim arising from a fire in one of our research buildings. This is a one-off transaction and the resources will be used to manage our badly affected research facilities."
At the end of 2016-17, The Christie's balance sheet listed £87m of "cash and cash equivalent" assets, which was one of the largest totals in England as a proportion of turnover.
Analysis by HSJ last year revealed the huge imbalances being created by STF incentive payments, with some trusts becoming "cash rich" and others left "drowning in debt". Many trusts missing out on STF have to draw down interest bearing loans instead.
Sir Peter Dixon, a widely respected former regulator and trust chair, described the rules as "economic lunacy and grossly unfair", while NHS Providers has also raised concern over its "distortive" impact.
However, guidance published by NHS Improvement this month confirmed the rules would remain unchanged for 2017-18.
NHSI chief executive Ian Dalton told an MPs' committee this month: "Although I am genuinely convinced that in 2016-17 and 2017-18, and looking forward into 2018-19, the regime of control totals, the sustainability support funds and the package of measures we help trusts with are right, I think that there are some areas, and I would perhaps highlight the rate of interest paid on loans for cash support to our most challenged organisations… that we should look at as part of a financial review."
Source
Information provided to HSJ