Patients with neurological conditions might miss out on screening tests such as bone density and breast cancer screening. By Alison Moore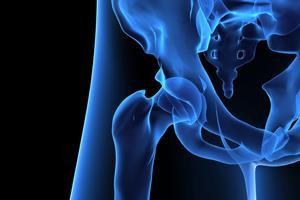 In association with
Sanofi has had no editorial control over this article
Patients with a neurological condition such as MS will need care for that – but may also have other health needs. Many of these are conditions which would normally be looked for and treated in primary care.
But with general practice under pressure – and GPs aware that the patient was also under the care of an expert team – more general health monitoring and treatment can sometimes get overlooked or is assumed to be dealt with by the specialists.
Professor Gavin Giovannoni said there was a very variable picture of what happened to the general health of people with chronic conditions: "We find lots of MS patients with things like hypertension are not being managed well." MS patients might miss out on screening tests such as bone density and breast cancer screening.
"I think the issue is that a lot of GPs, once someone has a diagnosis, feel that everything is in the neurological camp," said Ms Thomas. "All of this general healthcare stuff is missed."
Patients may also look to specialist nurses as their first port of call for any health issues because they have a good relationship with them. At the Walton Centre, some staff are helping patients with more general health issues and also psychological support.
.
Roundtable: Achieving consistent care in neurology
1

2

3

Currently reading

The dilemma: Not just a neurology patient