Sodexo worked with the University Hospitals of North Midlands Trust to put the patient at the heart of all decisions and won the 2018 HSJ Award for Partnership of the Year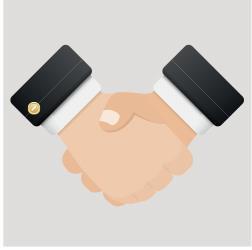 A few years back relationships between the University Hospitals of North Midlands Trust and its PFI partner Sodexo were at a low ebb and it was hard to see how the relationship could progress with people unable to see the wood for the trees, says Lorraine Whitehead, director of estates, facilities and PFI at the trust. Something had to give.
That period of poor relations led to an approach which shifted from being based on contractual arrangements in favour of a shared vision of one team delivering services which benefited patients. It is a vision which has transformed the way Sodexo and the trust work together.
"We have set a vision to move from what was a very contractual relationship to co-ownership," she says. "Everything that we do is done on the basis that we are providing safe, high quality services and want to continually improve."
Bigger picture
Getting to that point was not easy: it involved both parties having to sit down together until some of the difficulties had been ironed out and a way forward had been found. They also had to focus on the bigger picture and identify the five critical issues which were getting in the way. It was effectively "setting the restart button" on the relationship, she says.
"It requires you to be flexible in your approach," says Ms Whitehead. "The contract was not king any more. Relationships became king."
That involved the trust realising that some of the things it did hampered Sodexo in delivering its services. Ms Whitehead adds it is important to understand that private companies do have to make a profit from their work with the health service to meet their responsibility to shareholders.
So what makes the partnership with a trust work well? "Integrity" is key, according to Neal Gisborne, divisional director of Sodexo Healthcare UK and Ireland, along with putting the patient at the heart of all the decisions. "That is a win-win position for all parties."
He says this is about taking the relationship between the parties from being a contractual one to a strategic one where visions and values are aligned. He highlights three objectives – enhancing services to patients, improving communication between the parties and moving towards a feeling of "co-ownership."
The way Sodexo and the trust worked together could be a template for others
The relationship goes back a long time and covers the period when the University Hospital of North Staffordshire Trust and the Mid Staffordshire Foundation Trust merged, creating a trust with a 11,500-strong workforce. This merger was both challenging as well as politically sensitive with services, facilities and assets needing to be transferred overnight.
Staff were also a mix of directly-employed Sodexo staff, inhouse staff and those who had retention of employment rights, and one of the crucial challenges was getting buy in and engagement from across the staff base – and a shared understanding of how they needed to work together.
Working together to benefit patients has been boiled down to the individual level as well. For example, a teenager who was at the hospital for a prolonged period had always dreamed of visiting New York. Sodexo and the trust worked together to redecorate their bedroom with the city skyline.
Other initiatives have included the joint purchase of equipment and technology to improve patient experience and some joint appointments – for example, of an estates and facilities matron and a catering dietitian. The two organisations have worked together on issues such as CO2 emissions around procurement activity, the renegotiation of the requirements for a clinical waste contractor to deliver cost savings, and using a local transport company.
Sodexo is responsible for the "soft" facilities management services across the trust and "hard" facilities management services to the PFI at the Royal Stoke Hospital. The partnership is influencing the national agenda through involvement in Lord Carter's work and through the NHS estates and facilities directors' learning forum.
The judges praised the "Impressive narrative and story about an approach to changing culture and relationships at all levels public/private and clinical/non-clinical."
"Both parties were clearly passionate about partnership and effort and timescales going in to creating this," they added. "It challenges perceptions about legacy of PFI arrangements, and also sets a path to change these.
"The way Sodexo and the trust worked together could be a template for others," they added.
The award was a "pivotal moment for all the hard work that we had been doing to get us there," says Mr Gisborne. "But the proof of the pudding is in the eating – we still continue to work collaboratively with the trust."
For more information on the winning entry visit HSJ Solutions
The 2019 HSJ Awards are open for entries. For more information visit https://awards.hsj.co.uk/enter