Sponsored by the Department of Health
Winner: South West Yorkshire Partnership Foundation Trust – Creative Minds: developing creative approaches in our health services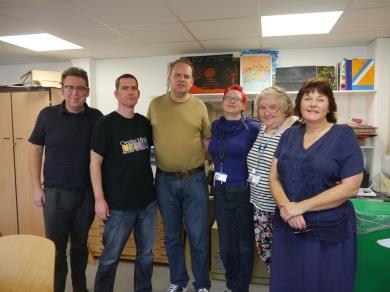 Finalists
South West Yorkshire Partnership Foundation Trust – Creative Minds – winner
Inclusion Healthcare Social Enterprise – Inclusion Healthcare – highly commended
Northumbria Healthcare Foundation Trust – Holding our patients in mind: measuring patient experience to provide person centred and compassionate patient care – highly commended
Barts Health Trust – Older people's improvement programme
Birmingham Community Healthcare Trust – Children's palliative care team
Bradford District Care Trust – Care maker ambassadors
Helen Sanderson Associates – One-page profiles for patients
Hertfordshire Community Trust – Rapid response service for unexpected child death
Hounslow and Richmond Community Healthcare Trust – How a dragon can provide compassionate care
Royal Devon and Exeter Foundation Trust – Compassionate patient care for individuals and their carers living with dementia
The Leeds Teaching Hospitals Trust – #hellomynameis
Judges said the project took user-led services to a different level, hailing "the empowerment of service users that demonstrates personal and economic benefits for individuals, families and whole communities".
As a framework of community organisations working with the trust to provide activities for service users, Creative Minds has helped thousands of local people increase confidence, develop social skills and reach their full potential.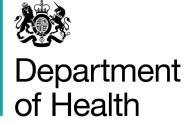 Set up in response to calls for a more creative approach to supporting health and wellbeing, Creative Minds springs from a belief that creativity should be at the heart of recovery-focused services.
Arts, sports, recreation and leisure activities are just some of the types of projects that Creative Minds has co-funded. Participation helps tackle social exclusion and promotes self-acceptance by allowing people to discover talents and skills that combat the feelings of negativity surrounding their mental health.
So far, Creative Minds has delivered more than 180 creative projects in partnership with in excess of 60 community organisations and groups, benefitting more than 3,000 participants.
The strategy has worked especially well with people who have traditionally been difficult to engage.
Creative Minds has reconfigured the future of the trust's services, redefining what it means to have effective, inexpensive, non-pharmacological, locally configured mental health services.