Hertfordshire and West Essex STP – A healthier future for carers
Sponsored by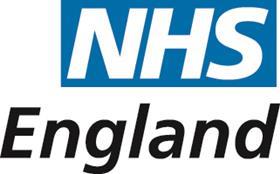 A focus on supporting unpaid carers is nothing new for the organisations making up Hertfordshire and West Essex Sustainability and Transformation Partnership: a multiagency carers' strategy actually began in Hertfordshire as far back as 1995. But partnerships are said to have broadened and deepened, with good practice being increasingly shared across the region.
One key aspect of that is carers' champions. These are now in place across the STP footprint, working in GP practices, libraries and the fire service to identify those who are caring for a friend or relative and ensuring appropriate support is then offered.
In the Herts Valley Clinical Commissioning Group area alone, there are now 67 champions based in primary care. By March 2017, there were 9,626 carers formerly registered – up 36 per cent in three years. In the same time period, the number of carers who have had a health check has increased by 40 per cent, and those who have had a flu jab by 32 per cent.
At Hertfordshire Partnership University Foundation Trust, meanwhile, there has been a 19 per cent increase in new carers identified, and at other local trusts a lead nurse for carers has been appointed.
Other initiatives include social prescribing, an online tool to support self care and the ability to register online as a carer – making individuals simultaneously known to adult care services, the charity Carers in Hertfordshire and to GPs.
Read a detailed case study about this project at HSJ Solutions
Finalists
West Yorkshire and Harrogate Health and Care Partnership – A programme for unpaid carers – HIGHLY COMMENDED
Carers Leeds – Support for carers of older people in Leeds Teaching Hospitals
Lincolnshire Carers Service – Widening the reach of support for carers
NHS Dumfries and Galloway in partnership with Carers Trust Scotland – Carers as equal partners in care
Surrey Heartlands Health and Care Partnership – Together for Carers
The Ipswich Hospital Trust (now part of East Suffolk and North Essex NHS Foundation Trust) and Suffolk Family Carers – Caring 4 Carers